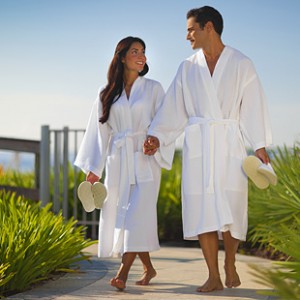 Lounge Robes and Sandy Beaches
You've finally booked that long awaited vacation and are envisioning what it will be like when you finally take off your shoes and feel the sand between your toes. Tropical beaches await you, evocative of the paradise you have been yearning for all year long. Soon you will be there and the dream will be reality.
Bringing Forth Your Best Self
There comes a point in all our lives where we need to leave the quotidian life behind for a while. We all need to take time to find ourselves again, pure and renewed. With warm, soothing breezes to caress you, all of your tensions and cares will dissolve, bringing forth your best self.
Enveloping and Embracing You
At Boca Terry, we believe in taking time to shed skins in order to reveal others. And with this belief comes our mission to provide exquisite lounge robes that soothe the skin as they envelop and embrace you.
The Ultimate in Comfort and Luxury
As a hotel, bed & breakfast, or spa providing sanctuary to visitors in need of sun and sea, we are sure you know exactly how to pamper your guests. And because bathrobes are the perfect metaphor for luxury, we are sure that you know how important quality is when it comes to providing the ultimate in comfort and luxury.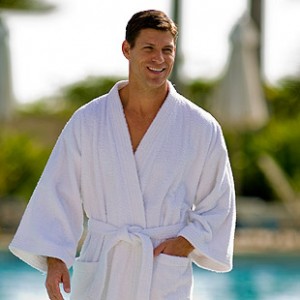 Providing Guests with the Experience They Deserve
A good lounging robe should make your guests feel like royalty. They come to you from their various walks of life to be able to let go, and when you provide them with something that cocoons them, contains them, and makes them want to nestle deep into their folds, you are giving them the beautiful experience they deserve.
A Beautiful Feel, a Gorgeous Aesthetic
Everything at your establishment should be designed to provide your guests with a sense of ease. This means choosing sensual fabrics that make them feel embraced and caressed.
All of our robes are made with attention to craftsmanship and styling that creates a beautiful feel and a gorgeous aesthetic.
Perfect for Every Setting
Our lounge robes come in one-size-fits-all and are designed for both men and women. Made of durable fabrics, they are sophisticated and infinitely delicious when placed against the skin. Whether for lounging by the pool or the shore, or for sipping cocktails around the wet bar, our robes are perfect for every setting.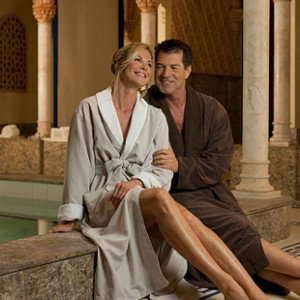 Satisfying Every Scenario
Boca Terry robes are created for a variety of locales. Whether it is to keep your guests warm on a cool afternoon, to create an elegant look on an open veranda, or a light cover-up for a hot summer day, our products are tailored to satisfying every scenario.
Two Recommendations
Two of the robes we recommend to our first time customers are our thick, soft, and fluffy terrycloth styles that feature deep pockets and a large hood or shawl collar. Wonderfully cozy, these robes are always the classic choice as they provide excellent absorption and incredible comfort.
Another style we recommend is our waffle robes, which are lighter weight and made with small panels that function like mini washcloths. These are brilliant choices for warm weather lounging as they feel like feathers while wicking away moisture and providing the ultimate in a sensual feel.
Details and Care
At Boca Terry, we make sure that every one of our lounge robes is constructed with the utmost attention to detail and care. We use the finest materials, sew our fabrics with impeccable accuracy, and create styles that stand the test of time. The durability that we know is essential for maintaining integrity wash after wash is one of our signature assets, making it easier for you to save your reorders for different styles rather than for replacement of worn products.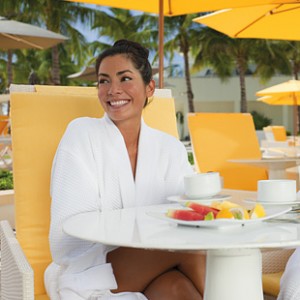 Flattering Styling
Whatever model you choose, a Boca Terry robe is easy to recognize for its flattering styling, regardless of body type. We know that when your guests are lounging on a sandy beach they want to look good, and that is why we have paid special attention to draping and line. We also take custom orders for plus sizes, taking exceptional care to create a silhouette that makes everyone feel good about themselves.
The Best Way to Promote Your Brand
Putting yourself in the shoes of your guests is the best way to know how to care for them. Just knowing that they come to your establishment to find solace and care is information enough to want to supply them with the best of the best, no matter how small the detail. High quality lounge robes go a long way to creating the correct impression that you have their wellbeing in mind, and this is one of the best ways to promote your brand.
Your Customized Logo
Keeping your brand front and center is an essential when it comes to a good marketing plan. Having your lounge robes customized with a beautifully embroidered logo is the way to ensure that your guests remember their stay in order to keep the mood going once they go home. We make it easy to order, providing succinct descriptions of every robe and providing you with simple steps to complete the process when you are ready. Our strategically located description centers allow for speedy delivery so that you get your products on time, every time.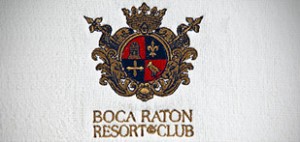 Contact Us Today
For more information on our lounge robes as well as our other exceptional products, feel free to contact us today. Additionally, our design experts are always available for consultation on how to place your logo or design on any one of our beautiful bathrobes, slippers, towels, or other items. Use our online form or call (877) 421-6007 to discover the Boca Terry difference today!
Share this item with friends