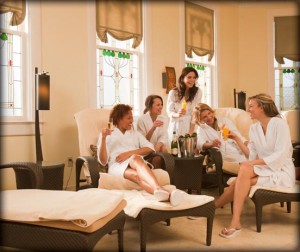 Guests always assume that a Boca Terry robe is at the top of the list when it comes to expensive lounge wear. Only the hotels that buy them know that this is far from the truth. Though the impeccable fabrics, excellent crafting, and beautifully modeled styling belie a low price, we pride ourselves in providing luxury bathrobes at a fraction of the cost most companies are asking.
No Middleman Involved
How do we do this? With over 50 years of combined staff experience and history in the manufacturing and textile business, our experts are dedicated to sourcing excellent materials, handpicking every one and overseeing all facets of production. With no middleman involved, we are able to eliminate a major cost in wholesale manufacture.
One-Size-Fits-All
Another factor is that almost every one of our bathrobes is made as a one-size-fits-all model, meaning that there is no need to order small, medium, or large. Plus sizes and other custom models are available as special orders, which adds to the features that Boca Terry so famously provides to all of our clients.
Unisex Styles
Because our robes are primarily unisex styles, this also allows us to keep your ordering costs down. Our priority is to provide you with exquisite and durable fabrics, stitched to last, regardless of how many washings they must endure.
Created for Longevity
Boca Terry is a company catering to the global hospitality industry, from luxury hotels to bed and breakfasts and spas, all of which expect nothing less than the best. Because our manufacturing techniques are done with the ultimate in sophistication and attention to cutting edge protocols, you don't have to spend as much in re-orders as our designs are created for longevity.
Created for Every Type of Experience
Our robes are made for every type of hotel and spa experience, be it for after shower or bath, lounging poolside, relaxing at the spa, or enjoying a variety of beauty treatments. With our wide selection of choices, we also provide seasonal models, such as the Fleece Kimono for cold climates and the Microfiber for warmer temperatures.
Developing Your Brand
Combine a few styles for your inventory to provide versatility, or start out with one, such as our classic hooded terrycloth model. Select an impeccably embroidered logo or design to identify your company, or consult with our creative consulting experts for help in developing your brand with a group of custom robes especially created for your establishment.
Keeping Your Guests Satisfied
At Boca Terry we believe that looking like royalty doesn't mean you have to mortgage your jewels. We keep our costs down so that you can keep your reputation up and your guests completely satisfied.
Contact Us
For more information on our exceptional and affordable products, please contact us today.
Share this item with friends