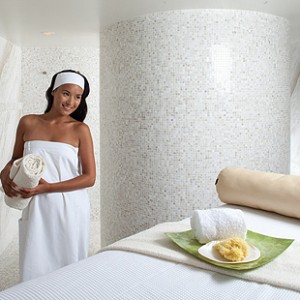 All towels are not created equal. At Boca Terry, we are as adamant about perfection in the details as you are when it comes to the amenities you offer your guests.
Our many years serving the hospitality industry has made us experts when it comes to helping you improve your guests' experience. We know what it takes to produce a well-made, durable, and beautiful towel, and we are continually looking for ways to make our products even more exceptional than they already are.
Proving Your Dedication to Comfort, Aesthetics, and Personal Care
Supplying hotels, spas, resorts, bed and breakfasts, cruise lines, and more with high-end towels for use in private rooms, poolside, by the Jacuzzi, and in the spa, we know how important the feel and function of a good towel is to your guests. Making an excellent impression is fundamental for the longevity and reputation of your brand, and providing luxury towels is one of the most potent ways to prove your dedication to comfort, aesthetics, and personal care.
Getting Good Reviews
These days everyone is getting on the rating bandwagon. Reviews on sites like Trip Advisor are drawing more and more people to voice their opinions about every possible nuance of their stay in a given establishment. And these reviews and ratings often make all the difference when it comes to enhancing your reputation and attracting more guests to your venue. Take a look online and you will see how many people comment on the quality of towels to understand just how essential this detail is when it comes to how your brand is perceived.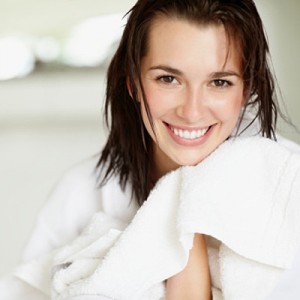 Creating the Right Environment
When you are sensitive to your guests' comfort, creating an environment where they can relax and enjoy their time with you and where they feel catered to in terms of every element they encounter, you are projecting the intention of your brand. Because towels are potent symbols of your attention to the finer things in life, they can often make or break a guest's perception of their stay. No matter how beautiful the setting, a poorly made towel can taint the experience.
Your Commitment to Providing the Best
Guests want to have an experience they can have nowhere else when they book a room at your hotel. They want something that they do not have in their daily lives, which is a sense of ease and gracious attention. When you give them something special, it goes a long way, even though it may seem like a small thing. Choosing to spend money and time at your locale over the competition requires a reward, which is your commitment to providing the very best.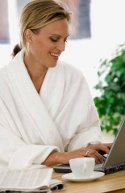 The Welcome of a Great Fabric
A good towel implies comfort, pampering, elegance, pleasure, and all the other sensual delights wrapped up in one single fabric. Our goal is to give your guests a sensation of bliss whether it is to warm up against a chill or cool down after a workout. Providing the ultimate in pleasure in the welcome of a great fabric is our goal when it comes to all of our towels and robes.
Top Tier Service at an Affordable Price
At Boca Terry, we help make it possible for you to afford luxury towels so that you can satisfy even the most finicky customer. It doesn't matter if you are a moderately priced establishment or a high end, five star hotel, our towels represent the apotheosis of top tier service, but at an extremely affordable price.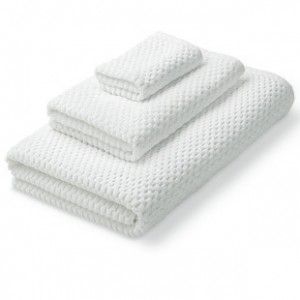 Created to Last
In the interest of savings and quality, we make sure that our towels will withstand the countless launderings necessary, which also helps to minimize your need to reorder. With every stitch created to last and every loop made tight enough to ensure durability along with optimum absorbency, we can unabashedly claim that our towels look and feel like a million dollars without you having to break the bank to get them.
Extreme Quality Control
All of our products are woven at our own factories, allowing us to retain full control over every phase of manufacture and production. We purchase all of our yarn ourselves and have highly trained craftspeople to create the fabrics that carry our name. With extreme quality control, we retain full autonomy over every aspect of the creation process, sending out orders only when we are fully satisfied with the result.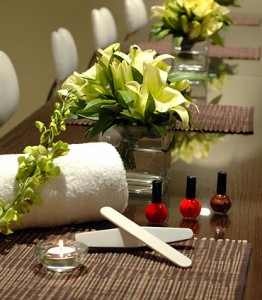 Quick Delivery, Direct Access
With our distribution centers in Miami, Los Angeles, and Hong Kong, our wholesale warehouses allow for quick delivery to the East and West coasts, as well as to rest of the world. As our client, we make sure you also have direct access to our products through easy ordering online.
Your Custom Logo
Boca Terry's design professionals are always available to consult with you regarding a custom embroidered logo or design. With so many establishments boasting online or on location boutiques where guests can buy products associated with their brand, these elements are fast becoming essential. Order from our sumptuous Resort or Sunny Lane collections and we will place the design of your choice on every piece to create an elegant line that is all your own.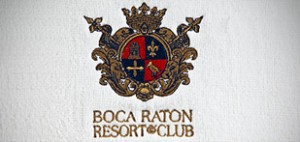 Contact Us Today
As a high-end luxury towel manufacturer and wholesaler, Boca Terry can help you attract more clients while improving the experience of your loyal customers. For more information on our product line, please contact us using our convenient online form or by phone at (877) 421-6001.
Share this item with friends