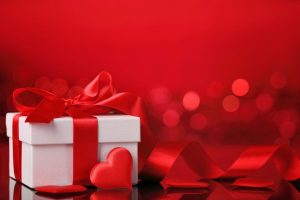 The best Valentine's gifts don't come in a heart-shaped box or a glass vase …
… they come from Boca Terry.
Robes
His and hers robes could be the perfect Valentine's Day gifts because they combine style, comfort, and functionality all in one. The best part is that our robes come in a variety of different styles. For couples who love swimming or taking a dip in a hot tub, our basic kimono or hooded bathrobes provide excellent absorbency. For those who like spending time together at home, our satin robes are extremely comfortable and they add a touch of romance to any activity.
Headbands
A couple's spa day makes an amazing Valentine's date, and a headband is the perfect accessory. Designed with comfort in mind, our headbands are made of velour, waffle, or microfiber fabrics and include a Velcro closure.
Slippers
Everybody deserves to relax at home, which is why slippers make an excellent gift. Our slippers come with non-skid soles and an extra foam lining that makes them incredibly comfortable. We also have three different styles: closed toe, open toe, and open toe with Velcro. And when presented in a Cinderella's glass slipper-like fashion, this gift becomes even more romantic.
Lounge chair covers
If catching some rays is a favorite couple's hobby, the right accoutrement is important. Our lounge chair covers are made to fit most lounge chairs and to provide a soft and dry landing spot.
Blankets
Whether you and your significant other want to sleep late, cuddle, or perhaps do a few other things, nothing makes a bed quite as cozy as a nice new blanket. Our waffle blankets are ultra soft and come in twin, full, and king sizes.
Forget candy and flowers; comfort and luxury are the keys to adding a little more romance to Valentine's Day. To make sure your special someone gets them, shop our retail section. And if you're looking to send a little love to your clients, contact Boca Terry to learn about our wholesale pricing. Call us at 844-334 5683 or just fill out our online contact form.
Share this item with friends