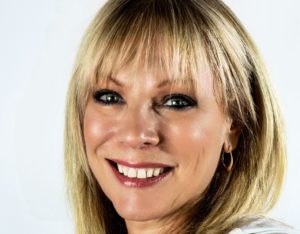 Check out this Q & A with the latest member of our team!
Jyll, where did you grow up?
I grew up in Long Island, New York. I've been in Florida nine years this summer, and I'm loving it. Don't miss the snow one bit.
What inspired you to work in sales?
I went into sales at 22 years-old. I have always enjoyed coming up with new ideas, new products, and showing them to people. It's exciting when you can sell a product that you love and that you believe in.
What is the best advice you've ever gotten?
I would say the best advice was to be honest. And when you're in sales, it's important to stay true to who are, be straightforward, and believe in what you are selling.
What is one thing that people may be surprised to know about you?
I think most people who meet me would be surprised to learn that I am actually sort of shy. This aspect of my personality doesn't come out in my business life. In fact, I am the opposite when it comes to my job. But on a personal level, I'm more of an introvert.
What is your idea of a truly relaxing day?
A truly relaxing day would be one where there were no phones ringing, no pressure, just peace and quiet. A day at the beach, sitting in the sunshine with a good book.
Do you have a mantra or philosophy that you live and work by?
Keep plugging away and good things will happen! If you work hard, good things always happen. And of course, stay true to yourself.
What is one thing that's on your bucket list?
I would love to travel all around Europe. My dream is to build a customer base all over the world and then have the opportunity to go and visit them!
What part of your job gives you the most satisfaction every day?
I really enjoy knowing that I am selling a product that people will use over and over and that they will be enjoying for years to come. It's also great to experience the feeling that the work I put into something pays off. I think there's a real value in working hard, and in believing that what you're selling is exceptional.
What are some of the challenges that you face in your position day-to-day?
The real challenge is just getting in touch with people. It's not always easy to make contact, especially since I am trying to connect with people who are extremely busy. So I spend a lot of time making calls and trying to get in touch.
What excites you about working at Boca Terry?
There's a great sense of camaraderie here, I love that. Everyone is really friendly and helpful and if there are problems they get resolved quickly. It's a great place where you can do your job without a lot of challenges. I also love the opportunity to be at this company, to showcase a really good product line. It's a really high-quality line of products at an affordable price.
What inspired you to join the Boca Terry Team?
I live nearby and when I moved from New York, it was my goal to stay in the same industry, to continue in sales. They were not hiring at that time so I found a different position to hold me over until an opportunity came up. I ended up staying in that other position for eight years! But one day I decided to give them a call to see if they were hiring and it was the exact right time. And the rest is history.
What is one thing that you think makes Boca Terry different from other companies that you've worked for in the past?
It is a line of products that I really enjoy selling, very nice clientele, great people to work with, and things get done easily and without aggravation – and that's what I like the most.
Share this item with friends