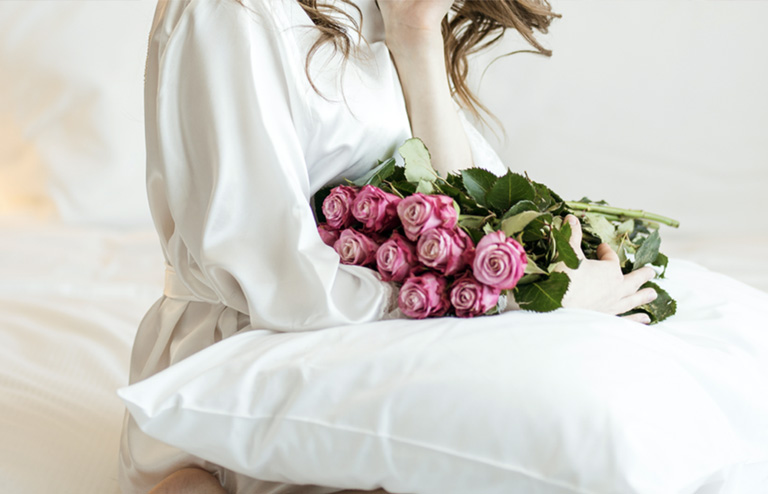 This morning my wife and I were going out together for a drive and the first thing I noticed while finding my way to the driver's seat, was the holiday wrapping rolls and boxes that I was not supposed to know anything about.
It's only Dec 1st, and she's already preparing for the holidays? "Why so early" seems to be the first thought of most men who try to scramble everything together at the very last moment.
This is where the showdown of "Men being from Mars and Women from Venus" begins. Men, in general, rely on their last resources during the holidays when it comes to shopping gifts for that special one. If you've ever been at the Macy's jewelry section a few days before the holiday occasion, it's almost sure you'd run into a comedy-like show of men shopping alone, looking clueless and wandering about the department. Diamonds, watches, handbags and perfumes are always a safe bet – assuming that you got her that handy holiday card and flowers to mask your poorly executed last moment shopping spree!
After my numerous last-minute failures, which seem like a holiday string necklace with one more loop added each year, I realized that my holiday quick & easy escape route seemed to be getting old and worn out.
By realizing the "Men are from Mars" secret sauce I have finally concluded what "Women from Venus" really want.
One of the most important purchases you can make, besides the shiny stones, are the hospitality items such as a new set of towels, bathrobes and comfortable bed sheets. Did you know that men would sleep on the same bed sheets and use the same towels until they would bark back, unlike women who automatically change them every 3-5 days?
Yep, those are the poorly executed "Mars" techniques most men do, not to mention the bath towels that get changed only when it smells foul. Don't believe me? Lure your next date home and battle test your hospitality skills. You'd be surprised by what you can learn. Although exceptions do exist, women can see things where men are merely blind!
Let's get back to your shopping skills and how to find those perfect gifts that keep on giving.
Women love receiving soft packages that contain clothing items and other forms of loungewear. Women love hearing how beautiful they look and feel cherished and pampered. The new-found heartthrob in you will surprise her with a spa experience, champagne, and a home-cooked dinner (or at her favorite restaurant) designed to exceed any size of expectation.
So where do we go from here: Shopping.
Even if you find yourself at Macy's department store looking for much-needed advice, make sure not to forget the plush, cozy gifts that reveal your soft-side. Accompany these with some diamond earrings or perhaps even an engagement ring.
The full round the applause belongs to those who know how to pamper a woman and wrap her in a soft Boca Terry robe. Also, don't forget to get a new set of towels while you're at it!
Share this item with friends