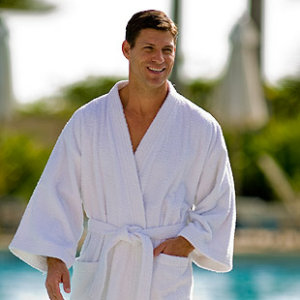 A new year means a new you. However, a new "you" might not always simply refer to yourself as a person—it can also refer to your company, establishment, or brand. If your resort is in the need of a change, then you have come to the right place!
Keep in mind when changing up your resort, that there are certain aspects that you cannot alter: this includes your location, or the weather that is expected during a guest's stay. Don't let this discourage you; you can still alter your customers' experience and boost business by improving your resort!
Ready to learn the tricks of the trade? Are you ready for an all new you? Here are the top tips for revamping your resort in 2015:
1.Advanced Activities
Elevating the activities you offer to guests is the first step to creating an atmosphere of fun, excitement, and adventure. When revamping your resort, start nowhere else.
While several aspects of a resort play an important role in the overall feel, your activities, sports, and fun offerings are one of the biggest draws to your customers. For example, you might be content with offering a big pool, a beach on resort, or a nearby slope from which guests can ski. However, providing even more fun, specific activities will interest a broader client base: think snorkeling, scuba diving, Hobie Cat sailing, ice picking, snow tube racing, campfires, and more! Be sure to stock up on plenty of towels for many of these water and snow activities! The name of our Resort collection says it all—it is the perfect choice to establish comfort and elegance.
Keep in mind, many of your guests are not booking your resort for the rooms. Although rooms are important, every resort has rooms! What can you do to make yours stand out? Offer the most fun—the most bang for your customers' buck. That is what they are looking for.
2.Consider Going All-Inclusive
Speaking of value, guests want a good value without having to worry about much. This is a vacation, after all! Think all-inclusive. All-inclusive resorts offer guests fun activities, all-you-can-drink beverages, and all-you-can-eat food, and all of this is included in the flat fee they pay for staying with you.
When your potential visitors notice that they don't need to leave the resort for midday lunch or a late-night snack, and when they realize that they don't even need to carry a wallet around during their vacation, they are going to seriously consider a stay at your establishment. Vacations should be carefree, and by going all-inclusive, you can help your guests enjoy their stay without having to worry.
3.Ready to Impress? Renovate Your Rooms
We mentioned that every resort has rooms, meaning that your rooms might not be the drawing factor for many visitors. However, what if you could stand out even with your rooms? Many of your guests want the best rooms around. That means that you should have fresh, clean linens and blankets on the bed: you need to have the most comfortable bedding between you and your competition. Your guests want to relax, so you need to provide amenities that are important to them.
Set a beautiful, Classic Shawl Collar bathrobe and soft pair of slippers for each person in the room.
4. Elaborate Events
Entertainment plays a large role in your guests' experience with your establishment. Plan exciting, fun events—whether you invite a native dance team to perform, or your staff participates in a talent show, your guests want to enjoy fun, special events. In order to provide entertainment they will love, keep track of your guests' interest. Study your target audience, and what type of entertainment they like, will pay off in the long run. You likely find yourself to be rewarded with happier clients.
Treat your performers to the best. Gift each of them with a personalized Kimono Waffle Bathrobe to wear as they prepare for the next show!
5.Simple Services
Just because you offer exciting, elaborate events does not mean that everything you do has to be over the top. Rather, you need to allow your guests the opportunity to sit back and relax. What good is a vacation without some serious rest?
Let's be honest: your guests want a spa. If you don't already have a spa on the grounds, then it is time to consider building one. This is a huge factor when it comes to guest relaxation, and can also be a great investment for you.
If you are building a spa, or if you already have one at your resort, you will need to pay close attention to the types of cover-ups you offer your visitors. Invest in soft, easy to use spa wraps to help eliminate any embarrassing wardrobe malfunctions at your spa. Your guests will enjoy the peace of mind that they are properly covered without fear their wrap coming undone as many towels do—and they will be free to let their mind rest as they enjoy your spa.
Our spa wraps come available in many patterns and materials, as in both well as men and women's sizes, to ensure that there is an option to meet your needs.
6.Improve Your Amenities
Your guests are done dealing with paper-thin towels that seem to unravel before their very eyes. Guests associate the quality of the items on resort with actual quality of your resort. Your new year's resolution should be to upgrade your facilities with plush, luxury quality towels. Plus, you can customize your plush towels so that they help to establish your branding further!
New Year, New Resort Made Easy
Boca Terry is here to help elevate your guest experience and to ensure that your visitors enjoy each stay with you. If you have any questions about pricing, or to place a wholesale order of our luxury robes, towels, and more, contact us today!
Share this item with friends