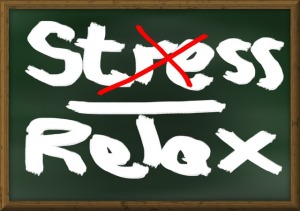 Another year, another resolution—but rather than refurbishing your old resolutions, it's time to do something that you actually care about this year; something that will actually make a difference. When we started coming up with New Years resolutions, one stood out from the others. While it is always important to eat healthier and exercise more, another great way to care for your body is actually by relaxing more! Rather than just going to the gym and eating salads, treat your mind and body with a relaxation and pampering.
We highly suggest that you plan a weekend getaway, and be sure to head to the spa while you are at it! A little R&R is just what you need to recharge your body and mind as the New Year begins. Not sure where to go? Consider one (or a few) of these Boca Terry favorites:
1. Alpine Spa at Icicle Village Resort
Whether you live in Washington State, or you'd like to get out to the Northwest on a trip, you need to head to Alpine Spa. Offering several professional spa services, including therapeutic massages; body scrubs; and yes, wine therapy, Alpine Spa is your one-stop shop for rest and relaxation. Your body and mind will be refreshed, renewed, and ready to take on the New Year!
2. Spa Grande at Grand Wailea Resort & Spa
Why not go all out this year? Head over to Hawaii for unbeatable spa treatments and resort accommodations at Grand Wailea Resort & Spa. Treat yourself to an unforgettable getaway to recharge as you ring in 2015. Best of all, this spa was voted by Condé Nast Traveler and Travel & Leisure as one of the top 10 spas in the United States. Hop on a flight and prepare to experience some of the best pampering of your life.
3. Gaylord National Resort & Conference Center
Not ready to fully relax? How about taking on a new adventure or two? Just a few miles outside of the nation's capital, Washington, D.C., the Gaylord National Resort is an excellence place to. Explore Washington D.C., take a ride on the Capital Wheel—a large, new Ferris wheel on the grounds, explore ICE (artfully crafted ice sculptures), and head over to the atrium inside the hotel, which is a mini town in itself.
Get ready to kick back, relax, and ring in 2015 in some of our favorite destinations!
Share this item with friends