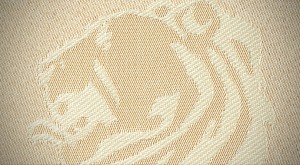 Luxury bathrobes are equipped with several elements that account for their appeal and functionality. For one, the texture of the fabrics used to manufacture different models considerably affects the design and structure of each unique piece.
The touch of originality comes from creating a stylish design with a quality build. Personalized bathrobes, in particular, are among the most sought-after in the hospitality industry for several reasons.
A Distinctive Brand Identity
Any hospitality business in search of the right way to gain their customers' loyalty should consider building their brand identity with customized garments. Bathrobes, in particular, are a great choice to personalize, since they instantly give guests the sensation of comfort.
Visitors who throw a plush bathrobe on will correlate the soothing feel to the brand itself, once they see a piece of customization boasting the image or name of an establishment. A customized bathrobe allows the wearer to indulge in a special kind of luxury, making for the ultimate statement.
Diversified Selections
At Boca Terry, we understand how important it is to offer customers the most comfortable bathrobes with a scheme that reflects the organization they're visiting. That's why we offer custom embroidery on all of our bathrobes.
Our skilled design team can help you come up with a creative design. You can complement your line with a stitched emblem, logo, or monogram, and match it with customized towels, slippers and/or other spa accessories.
Choose from a range of bathrobe styles comprised of fabrics ranging from cotton terry to velour and microfiber, and more!  Whether you'd like to choose a kimono or shawl collar robe, you can find different types that come with practical compartments to facilitate a guest's stay.
Boca Terry's bathrobes come with large front pockets so wearers can store their belongings and keep them close as they lounge around their rooms or get their spa treatments. All bathrobes also come with a hanger loop to offer easy storage.
Here are some of our most popular bathrobes that can be beautifully accented with a luxe monogram:
Classic Shawl Collar bathrobe- Available in 100% combed cotton terry and velour, this classic style dates back to the Victorian era. It offers ample coverage for enhanced privacy and coziness.
Hooded bathrobe- Boasting maximum coverage, the large hood of this elegant bathrobe is perfect for cooler days and settings. Multi-needle stitching can be found around the front, cuffs, and pockets.
Microfiber bathrobe- This ultra charming bathrobe comes in a myriad of colors and boasts smooth collar and cuffs that can easily be rolled up. French knit lining adorns this sophisticated poly, cotton, and satin blend garment.
Microterry bathrobe- Soft microfiber terry makes the case for an effortlessly lush robe. The fabric is wrinkle-resistant and extra fluffy, making it an excellent choice for just unwinding by the fireplace or spending a day by the ocean.
Shawl Waffle bathrobe- A call for a classy look mixed with a lightweight touch thanks to the waffle details, the checkered pattern on this robe takes the cake for exuding a high level of relaxation and practicality.

All of Boca Terry's luxurious bathrobes look exquisite with monogram accents, and will give your business the edge it needs to keep its name memorized by your clientele.
A Look to Remember
The best part about choosing customized bathrobes is that they are highly versatile. They can match any setting or design theme as a subtle decorative detail. Enhance an event with personalized party favors inclusive of monogram bathrobes. They're perfect for:
Pre-wedding festivities
Birthday slumber parties
Anniversary gifts
Holiday presents
Singles parties

Customized bathrobes can be used all year long and in a myriad of locations, so it's easy to see why they make for the perfect gesture for just about any occasion. Whether you're gifting bathrobes to newlyweds, or to a mother-to-be to wear at the hospital, there are so many reasons why these plush garments are among the most practical around.
Choosing Your Monogram Bathrobe
At Boca Terry, you can discuss what you have in mind with our design team, who will make sure to implement what you have in mind. We'll send you a sample to make sure it satisfies your preferences, before sending it to the factory for manufacturing.
You should select the monogram based on the use of the bathrobe. If you're looking for a selection for your hotel or spa, for instance, you should choose the logo that'll best display your establishment. On the other hand, if you're selecting pieces as gifts, you can use the initials of the recipient and even select the color of the monogram, for enhanced contrast and personalization.
First-Hand Elegance
We use state-of-the-art machines and quality control processes to assure a composition that can withstand several washes without compromising the weave of a bathrobe's fabrics. Our bathrobes are machine washable and are easy to maintain.
Along with boasting a one-size-fits-all make-up to flatter any silhouette, plus sizes are also available. Our bathrobes serve as great cover-ups, whether they're worn over swimsuits or loungewear and can be packed easily to take on any trip.
Contact Boca Terry for Your Monogram Bathrobes
Boca Terry has been in the bathrobe manufacturing industry for over two decades, providing a range of varying clients with customized bathrobes and spa accessories. Partnering with various industries from tier one cruise lines to event planners and medical spas, among many others, has allowed us to grow our expertise in catering to a variety of preferences.
For more information about our customization processes and how to get started on ordering your own custom monogram bathrobe(s), call Boca Terry today. Our experienced team of professionals will be more than happy to assist you.
Share this item with friends