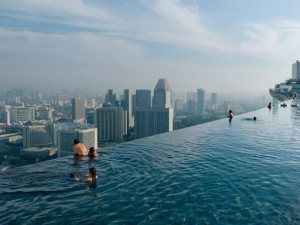 One of the most uncomfortable situations can be returning from the ocean or pool only to lie down on soggy towels. When lounge chairs are not covered properly, it is impossible to feel good, and we at Boca Terry have the perfect solution with our personalized pool lounge chair covers.
The End of Towel Slippage
Why leave your guest to fend for themselves when it comes to laying down for a lovely siesta in the sun or shade? With our beautifully fitted lounge chair covers, there is no more fear of towel slippage or of the underpinnings of the chair coming through to bother the skin with that unnecessary metallic or wooden feel.
Providing a Universal Fit
Our fitted terry cloth covers are designed for a snug fit with a perfectly sewn elastic that matches any size or shape lounge chair. A universal fit, they are easy to put on and to remove, making it a breeze for the changeover from one person to another when the moment comes.
Advertising Your Brand
Created with 100% combed cotton terry cloth, our lounge chair covers come in either white or ecru. Adding a personalized logo or design that is emblematic of your brand is the ideal way to advertise your hotel or casino, especially if your lounge chairs neighbor those of other nearby establishments.
Made to Last
As a way to distinguish you from the crowd, our design experts will fashion a beautifully embroidered logo that does justice to your brand. Sewn with extreme attention to detail, they are made to last, no matter how many launderings the covers must endure.
Dedicated to Luxury and Comfort
At Boca Terry, we believe that the way to help your establishment stand out is through a complete dedication to luxury and comfort. After all, this is why your guests have chosen to come to you instead of the competition. Knowing that you stand for quality, they will spend their hard-earned money on enjoying all the amenities you have to offer, and impressing them with a beautifully personalized lounge chair cover is one of the ways you can impress.
Providing the Continuity of Excellence
There should be nothing too small or insignificant when it comes to providing your guests with an overall continuity of excellence. The feel of your fabrics along with the impeccable fit of the materials should be the mark of how you approach hospitality. Making every person feel like he or she is royalty is the best way to promote your brand, and we at Boca Terry are here to help you do so by providing you with top-tier products that spell understated magnificence.
Be the Destination Everyone Wants to Visit
Today everyone is a critic. With the advent of online critique sites as well as the proliferation of Twitter and other social media outlets, vacationers and travelers are in constant communication regarding their finds. You want to be the destination everyone is talking about and wanting to visit, and to do so attention to every aspect of what you have to offer is tantamount to success.
The Search for Quality
In business serving the hospitality for many years, Boca Terry has earned its badges for being exceptionally sensitive to what travelers and vacationers are looking for. They want quality, no mater what the price point is of the establishment where they are staying. They want to be catered to, and this means through service, cuisine, and amenities. With the competition that is going on in today's world where people are traveling more and more and coming from countries all over the world, nothing can be ignored.
Telling Your Guests You Value Them
By purchasing personalized pool lounge chairs from Boca Terry you are telling your guests that you value them. Making an investment in top-of-the-line products is your way of saying that a single picture is worth a thousand words. This is because all of the advertising and propaganda in the world will never touch what you actually present to your guests in real time.
Enveloped in Comfort
Your lounge chair covers should never be oversights. They are as important as supplying your guests with luxury robes that help them feel like a million dollars. When your guests take off their robes to lie down on a chair, they should feel as enveloped in comfort as they do when they are tucked into a bed with sheets that boast the highest thread count.
Made With the Finest Processes
Our lounge chair covers are made with the finest looping process to create a dense texture that expertly wicks away moisture from the body. The short fibers we use make the covers strong, enabling them to endure the many launderings they must meet in their lifetime.
Melting Into Delicious Fabric
Luscious to the touch, lying on our lounge chair covers is the surest way to induce a restful afternoon of lounging. Knowing that they are atop a fresh cover placed especially for them is not enough. They must also feel a sumptuous sensation that soothes them and eases them into a place where all the stresses of home are released as they melt into delicious fabric.
Easy to Order
Boca Terry makes it easy for you to order your personalized lounge chair covers. Simply go to our online site where you can see our products. Then feel free to contact our design experts to discuss the placement of your logo and all the other exigencies that will set your covers apart from the rest. We make it easy to place your order, and after a few simple clicks, your covers will be on their way, just in time to adorn your chairs for the rest of the summer.
Contact Us Today
Feel free to contact us today to learn more about how our lounge chair covers are made and to browse our online catalogue of exceptional robes, towels, and other amenities. Call (877) 421-6001 or use the online form.
Share this item with friends