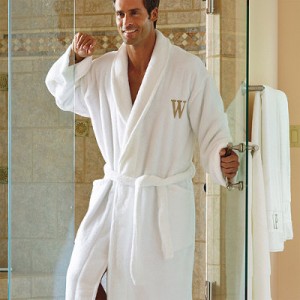 One of the most important elements for raising awareness for your brand is through a strong marketing strategy. With so much competition, finding the right way to embed your name in consumer consciousness is key.
Less Brand Exposure Through Conventional Ads
Consumers are becoming almost numb to suggestion with the constant bombardment of information and advertising, especially when it comes to digital and television publicity. A recent study claims that approximately 72% of television watchers ignore commercials, which means that there is less brand exposure despite the relentless repetition that a company pays for.
The Power of Promotional Products
On the other side, a Global Advertising Specialties Impressions Study shows that 41% of consumers interviewed in the US stated that their impression of a particular advertiser rose after they had been given a promotional product relating to the brand. In a study by Relevant Insights called "the Influence of Promotional Products on Consumer Behavior," conducted at LaGuardia Airport in New York in 2012, seven out of ten travelers from  700 interviewed had received at least one promotional product in past year, and one in four had a promo product with them. The powerful news is that 88% of the people recalled the brand for at least one product.
Reinforcing Your Brand Name
Everyone loves to get something for free, and if the product is useful, it will be kept. Because promotional items help reinforce your brand name, people will tend to remember the product and the company behind it through their appreciation of its function.
Bathrobes as the Perfect Promotional Item
At Boca Terry, we know that in the hospitality industry nothing speaks louder than a bathrobe as the perfect symbol of luxury, relaxation, and service. As something comfortable, cozy, beautiful, and utilitarian, it makes one of the best promotional items possible, and we find that most of our clients agree.
Affordable and Effective
When it comes to effective marketing, a promotional bathrobe is one of the best ways to get your brand across to many people without spending a fortune. We have found that this is an important point to emphasize when you are calculating your promotional budget, especially with our extremely competitive Boca Terry prices.
A Great ROI
Television and Internet advertising can cost you an arm and a leg, often without giving you a good return on your investment. Our Boca Terry clients are letting us know that the return on their ROI is what keeps them coming back to us for more of our premier robes, which are becoming some of the hottest giveaways in the business.
Ideal for Customization
With a wide range of styles and designs to choose from, our robes are ideal for customizing with a beautifully stitched embroidered logo. Because they are one-size-fits-all and completely unisex, they can be ordered easily in bulk and delivered with the prompt service we are known for.
Contact Us
For more information on our promotional bathrobes, please contact us using our convenient online form at www.BocaTerry.com or by phone at (877) 421-6001.
Share this item with friends