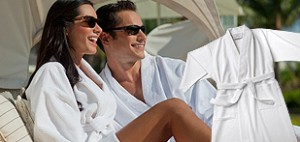 Imports and exports of textiles and apparel are on the rise, a good indicator of U.S. economic improvement. However, in the face of cotton and labor price increases, this economic swell is catching some manufacturers off guard. Not many companies are in the position to absorb these increases, and a rise in the pricing of goods might fracture an already fragile economy.
Cotton prices are the highest they have ever been, but not without reason. Poor weather and heavy rains in China and other countries wiped out crops. Factories closed because of the recession. Most importantly, world consumption in 2010-11 is forecast to exceed production for the fifth straight year. We are simply not producing enough cotton to meet demands.
"Inventories of yarn and fabric got low because of the recession, cotton inventories were low because production sank and all of the sudden demand comes back," said Andy Ryan, an analyst at FCStone Fibers & Textiles.
"This (price) increase in cotton goods will begin to trickle down to consumers," said Jonathan Greller, senior vice president and general merchandise manager of men"s, children"s and intimate apparel at Lord & Taylor.
On top of rising cotton costs, there"s another factor forcing manufactures to take a long hard look at their cost structures. Wage rates and labor overhead are increasing consistently driving up labor costs as workers in China demand better pay. Rising wages are not going away. It"s becoming a reality that apparel manufacturers are going to have to get comfortable with.
Attempting to pass on this increase in cost, some manufacturers will look to transferring production to other countries eager to accept falloff from China"s market. However, China"s laborers are known for their expertise, and a shift to another market could mean lower quality products. Higher quality/more-expensive brands won"t be looking to uproot any time soon.
Cotton and labor costs are forcing manufacturers to think lean; lean manufacturing, lean supply chain, lean enterprise, says, Rick Helfenbein, president of Luen Thai USA. "Some will diversify. They"ll make their better product in China and their commodity product somewhere else."
To make up for rising costs in China, savings will need to happen in other channels such as increased efficiency and inventory management. New technologies and a substantial workforce allow opportunity for productivity gains. Still, many companies won"t be able to deflect the rise in costs. Some prices will have to rise.
We will see mild price increases for the holiday season, but a more significant raise should be evident in spring 2011, says Greller. However, brands and retailers are hopeful that the economy is on the rise, which should lead to more spending next year.
Share this item with friends