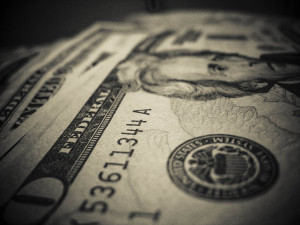 You thought it was near, the moment you'd been dreaming of all year: summer vacation—but, then you checked your finances. Suddenly realizing another great vacation wasn't in the cards this year, you panicked! Don't worry your weary wallets; check out these easy ways to save up for your vacation while also finding the best prices around!
Keep Your Cash
In the months leading up to your proposed vacation date, you should begin putting aside money in a savings account designated for the big trip! Don't just add a bit of cash here and there; put money in weekly! Cut expenses where you can. Do you really need to eat out every day at work? By sacrificing now, you will reap the benefits during your hard earned vacation.
Find and Utilize Resources
By browsing websites such as Groupon, LivingSocial, and Amazon Deals, travelers will find affordable hotels, excursions, and meals, often at a much lower price than on the company's website. By first checking here, you'll never fear that you are paying too much for what you are getting!
Travel by Season
Plan according to tourist season, but travel during the off season! While most destinations are popular during summer, cities like Miami, Florida and Breckenridge, Colorado are the opposite; prices drop during the hotter months at these locations! Go discover what your favorite destinations have to offer during the slower season, and face fewer crowds while you are at it!
Prepare Your Own Meals
Be sure to book a hotel that has a cooking range, or book a vacation home with a full sized kitchen; it will help you will save a ton! This is especially true for large family vacations. Feeding a lot of growing, hungry mouths can become very pricey very quickly. Rather than eating out for each meal during the entire week, you can cook inexpensive dishes. If you are unable to rent a place with a stove, be sure to pack lots of quick and easy ingredients: bread, peanut butter, deli meats, pretzels, and more. It will keep you from spending too much on snacks!
Find a Travel Agent
While travel agents might sound expensive, they are often less than you might expect. In fact, you don't usually pay a travel agent for their services: the companies that they help you book with do! Need more incentive? Travel agents have access to special deals and prices. For example, if you are heading off to your honeymoon, ask your agent if they can get you a complimentary room upgrade or a celebratory bottle of sparkling wine. They are happy to help you access special perks.
Share this item with friends