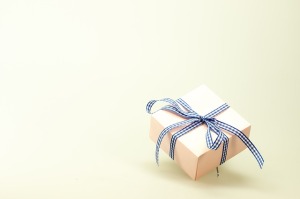 The holiday season is in full swing, and stores are packed to capacity with busy shoppers. Want to avoid the holiday rush this season? Looking for a more peaceful opportunity to shop for loved ones? According to the Business Insider, buying online might be your best bet this year. With just 46.7% of shoppers shopping online, your gifts will arrive quicker than ever this year! We will break down the best holiday gift ideas that are simple and affordable—and that your loved ones will actually want!
Give Useful Gifts
How many times have you received a gift that lived out its entire existence in the packaging before being tossed or donated a few years down the road? It is even worse being on the other side of things: gifting your loved ones with a present they will not ever use is embarrassing and annoying. Don't waste your money! Give them gifts that they will actually want (and use) this year.
The Affordability Factor
You want to be generous this year, and with generosity often comes a disregard for budget. Keep in mind, however, that buying without a set budget can be dangerous for your bank account. We understand the holiday spirit may catch you, turning you into a gift-giving machine, but your mortgage is still due January 1st and your electric bill is still on its way—especially after running those costly inflatable decorations and lights for four weeks. Indeed, the affordability factor is crucial.
Business Insider reveals that the average American spends approximately $704.18 on Christmas gifts, and that does not include decorations, food, and cards! Furthermore, NBC predicts that Americans will spend more this season than in the past 5 years! Although an improving economy, lower gas prices, and a better home market are all contributing factors to Americans' extra spending, it is still important to be sure that we do not spend in excess.
Those of us who are still holding true to a budget understand why affordable gifts are so important; the rest of us should consider whether or not affordability it a deciding factor when purchasing gifts, and should determine the best ways to save this season where necessary—it wouldn't hurt to save a little.
Go with gifts that you know are affordable, but never sacrifice quality. Boca Terry sources product from all over the world. This practice, along with our longstanding relationships with fabric suppliers, allows us to come up with the quality standards and competitive pricing we are known for. Each of our luxury items are high quality, yet affordable.
Embroidery
Boca Terry's gifts are made with the same care you wish to offer this year—that is why they make great gifts. And, there is no better time to give or receive a personalized present than now: the holidays!
Surprise someone special with a high quality personalized gift. Embroider their name, their nickname, or their initials onto a pair of slippers, a bathrobe, or a set of towels!
Do you know someone who is engaged or is a newlywed? Don't forget to offer them a personalized gift with her new last name, signifying and celebrating her commitment. Embroidery is a simple and affordable way to make your loved ones feel special.
Great Gift Ideas
Here are some of our favorite gifts that we know your friends and family will love this year:
Boca Terry: Your Holiday Best
Boca Terry's retail holiday gifts ship for free in the continental US, and each retail bathrobe order comes with a free pair of slippers this holiday season. Don't miss out on these deals; visit our retail website today and order now!
Considering a larger purchase? If you want to buy bathrobes for all of your employees, if you are ready to restock your cruise lines with gifts for all of your guests traveling over the holidays, or if you are just in need of a larger quantity of items, then you have come to the right place. For questions about wholesale pricing, or to place an order with us, contact Boca Terry today!
Share this item with friends