Being a Part of the Club
If you've seen the Star Wars "Boba Fett" bathrobes, you'll understand that when people identify with a character or a brand, they'll do anything to appropriate whatever they can in order to feel like they are a part of the club. With its enormous impact on modern culture, you only have to look at the many Star Wars references now embedded into the language.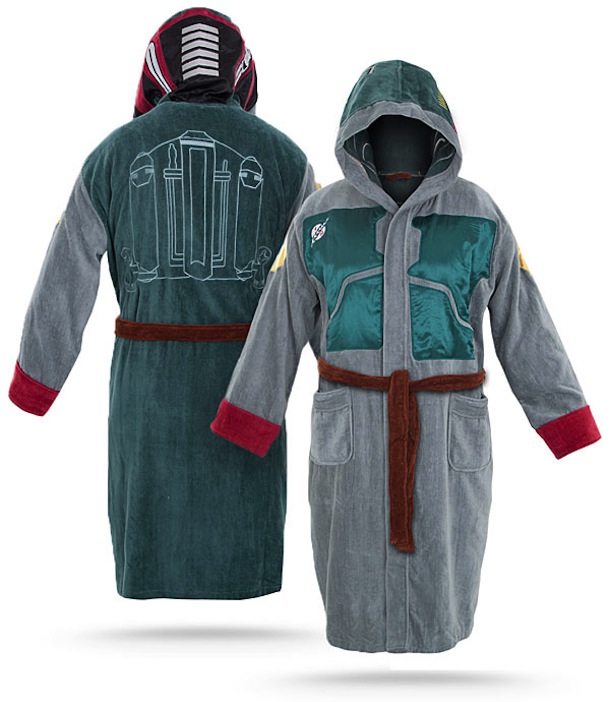 Phrases like "may the force be with you" and "evil empire" are in constant use, and the characters have become a part of American legend. With its special effects and engaging battles, Star Wars still is the apotheosis of the blockbuster film that captivates people of every age.
Psychology experts tell us that people love to identify with what makes them feel good. Whether you relate to a specific character or a particular story or place, attaching yourself to an idea that attracts you is a potent expression of belonging.
The Star Wars "Boba Fett" robe takes on the look of the character's armor, making the wearer feel like the bounty hunter he or she wishes to be. Warm and soft, the robe is a licensed Lucasfilm collectable that makes people feel like they are part of the franchise's club.
And this is the very essence of how good branding works. In the hospitality industry we can take note of how effective this psychology is, applying the same principles in order to draw people into the power of our own brand.
At Boca Terry, we recognize the importance of identification through metaphor. When our clients put on one of our luxury robes, they feel pampered, relaxed, and attractive. This is how they identify our brand, and every single one of our products speaks to the wearer in the same way.
With your customized embroidered logo affixed to every piece of merchandise you buy from us, by proxy you are providing your guests with the same sensation. And who doesn't want to belong to the club that makes you feel like a million dollars?
When you buy with a constant eye to the best fabrics and styling you automatically create a reference to what you stand for as a brand. Choosing robes that already create an aura of sensuality and entitlement to the best there is to have in life, your hotel, spa, or cruise line stands in alignment with the same.
Like the Star Wars empire, you too can create a longing for all things you. By creating a customized line of Boca Terry bathrobes just for your establishment, you set yourself apart from the crowd. And with today's competition, what better way to provide the allure that captivates guests and helps them identify with your world?
Our expert designers are always ready to consult with you on how to best represent your logo or design on our robes. Contact us today to start creating the deep brand identification that will help you become as established and time-honored as the Star Wars franchise, just call (877) 421-6001 or use our contact form.
Share this item with friends