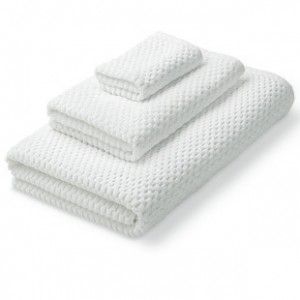 A country club is often seen as a pivotal sign of elegance, luxury, and great quality of life. Because of this, country club memberships are highly sought after. Want to know how to bring your country club to the next level? Continue reading to find out why Boca Terry is the answer.
Country clubs host a number of uses, today. Whether a beautiful wedding venue, a community center, a golf center, a tennis club, or as any other type of recreational club, country clubs are a useful facility for the community!
Country clubs often have memberships, and many experience long wait lists — not to mention, many country clubs are invite-only, may even require a membership fee. When your members are paying for access to the grounds and services, the least you should do is provide them with great amenities!
Wonderful Weddings
Does your country club host weddings? Treat each bride and groom to a special treat on the house. Order embroidered bathrobes with their newly shared last name! Choose a matching pair, or treat him to a classy Microfiber bathrobe, while treating her to a feminine, pink satin bathrobe! The happy couple will never forget their special day, but ensure that their venue — your establishment — rings true in their minds, as well.
Perfect Parties
If you allow your members to rent out a large room, or the pool area at the facility, you will want to ensure they have access to top of the line amenities to impress their guests.
When your members want to host a fun pool party, provide top quality towels. Choose form out Sunny Lane or Resort Collection. Manufactured with softness, durability, and absorbency in mind, your members will never be happier — and you won't either! Boca Terry's towels are high quality, so they are long lasting when properly cared for.
Special Spa Days
Many country clubs have certain spa facilities to enjoy, such as a steam room, or a sauna. In fact, oftentimes, country clubs offer spa service special events. Make your guests' experience better than ever by investing in top of the line bathrobes or spa wraps that they can enjoy during their trip to this section of the club.
Care on the Courts
While your members are enjoying the facilities, make sure they feel cared for. Provide your players with towels (especially during summer) and relaxing Open Toe ers so that they feel refreshed after a few games on the tennis courts or golf course.
Why Choose Boca Terry?
Because these clubs often look to evoke elegance, class, and quality, there is a popular solution to suit their amenity needs. Boca Terry is one of the finest names in affordable luxury robes, towels, and spa accessories. Our products are crafted from the finest materials, sourced from all over the world.
The difference is in the quality, and your guests will notice as soon as they feel one of our products. Want to know how to have a beautiful, classy country club to impress your members? Read on to see which Boca Terry products to stock up on!
Manufacturing
Boca Terry takes full ownership of the design and manufacturing of each of its wholesale bathrobe and spa accessory products. All fabric utilized for Boca Terry bathrobes and spa products are woven at our factories, totally vertical from yarn purchase through weaving. Fabrics are made specifically for us, at our own factories. Because we care to offer only the best, we source the finest materials from all over the world when manufacturing our fabrics.
Our Favorite Picks
Aside from those already mentioned, the following are our favorite choices to help elevate your country club:
Classic Shawl Collar Bathrobe: a simple, yet elevated version of a typical kimono robe, the Classic Shawl Collar is absorbent, soft, and plush.
Lounge Chair Covers: a beautiful way to protect your lounge chairs, these covers will enhance your country club's style.
Spa Headband: the perfect way for members to keep hair from their face as they enjoy the sauna, or during a relaxing day at the pool, our spa headband is an excellent choice.
If you really want to take it a step further, you can have your robes and towels customized! Embroider your company's logo or monogram to your products; this is a classy way to exhibit your beautiful artwork, while ensuring that your members associate your country club with top quality.
Boca Terry: A Trusted Name
There is a reason that so many hospitals, hotels, resorts, cruise lines — and yes, country clubs — trust Boca Terry to provide affordable, luxury quality bathrobes, towels, and more.  Associate your country club with even more class than ever before: invest in Boca Terry! If you have questions about pricing, or if you are interested in ordering wholesale, contact us at Boca Terry today!
Share this item with friends