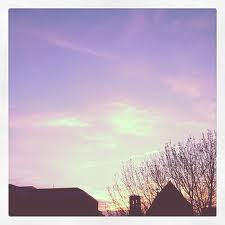 Regardless of where you work or what you do, most of us really look forward to the moment where we can take a summer vacation. As we have covered in previous issues of the Robe Report, summer vacationing can get expensive, especially depending on where you go.

If a vacation isn't feasible this summer, there is a way to make up for your inability to travel far – a staycation! A term that became popular in the hospitality industry during the recession, nowadays, a staycation doesn't need to have a negative connotation. Maybe you've used all of your vacation days this year, or maybe your children decided to stay home for the summer. Regardless of your reason, there are ways to have a great time by exploring the getaways and special events that are right at your fingertips.
When Rates Begin to Dip
This information will vary depending on where you live. For instance, states like Florida and Arizona are overloaded with tourists during the winter months, causing hotel prices and their hospitality counterparts to skyrocket. Once everyone has scattered away for the summer, hoteliers, restaurateurs and special attraction operators significantly decrease their prices to woo locals. If you happen to live in a location that is sweltering hot during the summertime, you can be sure to find some of the best deals around.
Where to Look
Aside from word of mouth or past experiences, you can find something new each summer by visiting top deal sites such as Groupon.com, LivingSocial.com, Travelzoo.com, and Dealsaver.com to find discounts for hotels, restaurants and attractions, as well as online travel agencies like Orbitz.com, Priceline.com and HotelTonight.com. In order to give thanks to loyal customers, some entities only feature deals on their Facebook or Twitter pages, which means it's time to start following your favorite hospitality brands for the latest scoop.
Take Advantage of What's in Front of You
If you're still stumped as to where you can look, you'd be surprised as to what you can discover within your own city or region. The best place to start is by visiting your city or county's website to get the latest on special attractions, new restaurants, local festivals and other spots you never bothered to explore. After all, these websites function to offer relevant news to current residents as well as people interested in moving to or visiting a given place.
While it may seem like a loss to not be able to jet set to an exquisite destination, just think about the time and energy that you will be saving by avoiding the logistics of planning a vacation.
Share this item with friends