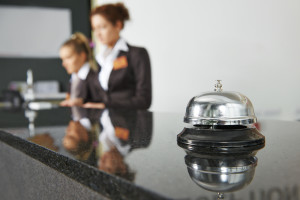 When a business places customer satisfaction as one of its highest priorities, it' s geared towards success. You can never predict a customer's reaction when they might have a problem with your products or services, but you can still be prepared to answer in a way that'll solve the issue at hand without losing their loyalty. In fact, you can take that as an opportunity to win that customer's loyalty for years to come.
So, how is that possible? The key lies in how you address a complaint. Make sure to thoroughly listen to the customer's complaint and ask if they are having issues with anything else. Then, simply thank them for letting you know about the problem they're having and apologize for it before addressing it with a solution. Before providing the solution, be sure to always:
Look at the big picture to focus on the most important things to say.
Answer with grace (no one likes to feel like that they're being helped ungenerously).
Offer some background information about the issue to go over its different aspects.
After you discuss the solution with your customer, thank them again for having faith in your company and let them know that you're always there to help if they have any other problem. Customers will have the peace of mind that they can rely on you if anything occurs in the future.
When you discuss the goals you share with your client and assure them that you're working as a team, it will reinforce their trust in your company. You can even offer a reward for their loyalty, perhaps with a discount, or with a free product/service. Your customer will in turn be grateful for your support and continue their loyalty.
Share this item with friends