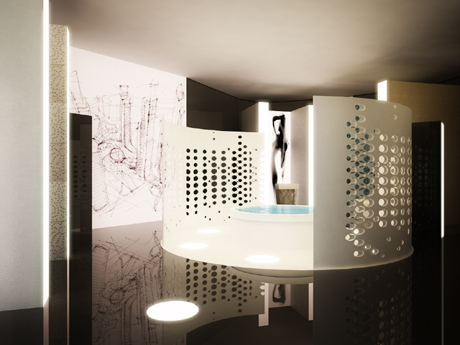 As the largest and fastest growing industry, we at Boca Terry are proud to be a part of the hospitality business. Watching it grow, as we have since we opened in 1996, we observe the evolution, the trends, and the innovations that help to keep your establishment thriving.
Technology and the Simple Courtesies
Reinvention is always the key to staying interesting. As technology advances, the industry is benefitting by leaps and bounds through the application of new approaches to customer service and satisfaction. But along with this tremendous surge in technology, there is, without a doubt, nothing as potent as classic one-on-one attention. At Boca Terry, we are finding that part of the future of the hospitality industry includes this return to the simple courtesies that define good taste, manners, and care.
Information and Inspiration
In our constant efforts to give our clients the best we can, we always have our ears to the ground when it comes to information and inspiration. We love to hear what is coming forth from the Cornell Hospitality Research Summit, which meets every two years to discuss the current trends and the future advances that can be expected within the industry.
Communicating and Connecting
According to the recent summit, it is expected that much of the emphasis today is on technology. It stands to reason that using social media has become an extremely potent way to keep guests and potential guests abreast of your news. Twitter has become one of the easiest ways to communicate, and one only has to look at on-the-road reviews from travelers to know just how essential it is to be connected.
Using Social Media
Social media is the way that people let others know how they feel about you. With guest reviews becoming a huge reality, you can also use these protocols to promote your brand, keeping it foremost in the public's consciousness through a constant presence on Facebook, Twitter, and all of the other popular sites.
Using the Technology Intelligently
With technology as the driving force today, it is interesting to see how hotels, spas, cruise lines, and the like are using information to make their operational improvements. With advanced software comes better communication between managers, employees, and guests. Faster service means greater guest satisfaction. Using the technology intelligently can mean reduced lines at the reception desk, increased staff productivity, the ability to track customer preferences through their reviews, and less human error.
Mobile Bookings and Online Travel Information
With mobile bookings the order of the day through the proliferation of smart phones, using the technology to encourage people to travel more is a great way to get your brand out there. The more information you can supply potential customers regarding destinations, the more likely they will come back to you for other things as well.
The Human Experience
We at Boca Terry believe that the focus on personal service should always be the number one priority. No matter how efficient the technology, at the end of the day your guests want the human experience. And this experience, when handled correctly, marks the true definition of hospitality. This is the way to provide the most value, no matter the price level of your establishment.
Quality Service and an Investment in the Details
A positive image is what distinguishes your brand from all of the others. Now more than ever, people are traveling around the world, creating greater competition within our industry. When it comes to attracting and retaining customers, nothing will outdo the power of quality service, and this means an investment in the details like never before.
Promotion through Goods and Services
Travel and tourism implies attention to goods and services. We are observing how hotels are offering much more now than ever before, such as online and in-house boutiques offering some of the merchandise that is signature to their unique brand. Our robes, for example, are becoming a standard in many hotel and spa specialty shops, as customers have requested the ability to take our plush products home. With your customized logo emblazoned on each one, this is an excellent form of promotion.
Getting Things Right
Being a part of the hospitality industry today means that true vision must be applied to the question "what does it take to satisfy my guests?" Getting things right regarding reservations, billing, rooms, and amenities is key. Ease of check in and out, price value, the design of your rooms, and the range of your comforts are fundamental.
Going Green
A good observer will see that there are many new shifts in travel behavior and need. One major trend is the significance of going Green. Green hotels and eco-lodgings are proliferating due to customer demand. Customers are now interested in helping to save our natural resources and by promoting environmental consciousness to your guests, you are helping to reinforce this initiative.
A More Natural Approach
In this regard, we have created an exquisite line of 100% organic cotton Boca Terry robes that are conforming to the needs of many hotels, spas, cruise lines, and hospitals around the world. Tourists are now expecting a more natural approach to the luxury industry, and this is possible without compromise. In fact, by using Greener approaches, the level of comfort actually increases.
Saving on Costs While Promoting Health
Using energy-efficient products is also an excellent way to save on costs. Through recycling, using amenity dispensers instead of small bottles, key cards instead of motion detectors, energy-saving lighting, and encouraging resource-saving practices such as reuse of towels whenever possible, you are reducing expense while showing your guests that you take responsibility for reducing your carbon footprint. By using natural construction materials and organic fibers, you also create an atmosphere that is palpably healthy and infinitely more attractive than that which is pre-fabricated or tainted with toxic chemicals.
Advancing the Industry
The rise of boutique hotels is creating a greater sense of personal attention. When the individual can feel like he or she is an individual and not just another number in a room, we are truly advancing the industry. By providing needed amenities such as luggage storage, showers, and snacks to customers who arrive earlier than their check in, we are listening to the needs of travelers. When we apply time-tested methods of grace and generosity, we are witnessing the future of the hospitality industry as it should be.
Share this item with friends