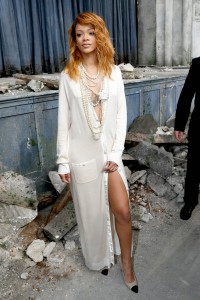 Let's be honest—you already knew that bathrobes are a treasured item in many people's wardrobes. I mean, they are cozy, soft, and the perfect way to unwind after a long day. Who doesn't want that? But, did you know that Australian's high-fashion runway designers believe the same?
According to The Guardian, "As we move into the Australian winter, you're likely to spot an increasing number of bathrobe-esque coats on the street. Bassike and Country Road have both made runs of the shape."
So, it turns out that the newest trend for Australia's colder months is a unique look: large, flowing trench coats that are designed with the comfort and style of bathrobes in mind! We always knew they make a gorgeous silhouette, but now fashion designers have caught wind to just how beautiful this all-encompassing look is. We just can't see why they didn't do it sooner.
Share this item with friends