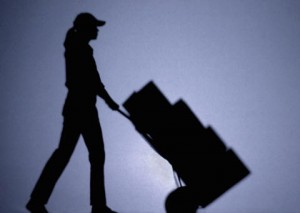 At Boca Terry, we are very aware of what it takes to have a seamlessly running, profitable business. Because the hospitality industry has specific needs that are not standard in any other, there are many exigencies that stand out as priorities in order to maintain the quality and consistency that guests expect when they stay at your establishment.
Purchasing Goods and Services
The role of procurement in hospitality is key. This has to do with the purchasing of goods and services for hotels, resorts, spas, cruise lines, and establishments of this nature. Often even industry professionals confuse procurement with purchasing. The purchasing process has to do with ordering the goods once vendors have been put in place by the procurement department.
Making the Difference
In procurement, responsibilities such as discovering sources for materials, contract negotiation, payment terms, and end of life management when appropriate are fundamental to the job. They can mean the difference between a top tier establishment and one that does not quite come up to par.
Sourcing
Sourcing has to do with identifying suitable vendors for the various products and services necessary to your business. Once chosen, requests for quotes and proposals must be issued, manufacturing plants must be inspected, issues of quality must be discussed, and focus must be placed on longevity and replacement policies.
Measuring Up To Expectation
As a chosen source for so many establishments in the hospitality industry, Boca Terry understands just how important it is for procurement specialists to trust and rely upon us. Our role is to measure up to expectation so that guests are never disappointed by quality or the lack of availability of a specific product. In our case this means that every one of our luxury bathrobes, towels, and other spa accessories are manufactured with the utmost in quality control. It also means that our deliveries are accomplished in a timely fashion so that you are never left waiting for an order to arrive.
Contract Negotiation
Contract negotiation is the focus of long-term contracts, which are part and parcel of creating good relationships with your vendors, as well as assuring reliability. Here, payment terms are discussed and agreed upon, all in service to cash flow. This usually means that payment is made from 90 to 120 days after receipt, or can be worked out through a percentage given at various time periods.
End of Life Management
End of life management has to do with replacing merchandise. This may happen when you are ready to refresh the look of your products, updating them or creating a new image for your brand. Here you may be able to negotiate a way to return merchandise that is no longer applicable or desirable, which is mostly the case when equipment is involved.
Finding the Best Solutions
The procurement department of your establishment acts as the liaison between your hotel or spa and your vendors. Finding the best solutions for your needs is inherent in the job, where assuring the availability of products and services becomes the basis for keeping the business running at the highest and most efficient level.
Procuring for Chains
For a group of establishments such as chains, this can be a more complex business than when procuring for just one. This is because of the amount of products and services that must be sourced. On the other hand, procuring for a chain can mean that once the right vendors are identified, this alliance can become more cost effective.
Good group vendor contracts mean that the requirements of the chain are attended to as related to their consumption patterns and brand identity. When this is the case, it is easier to negotiate a lower price, with vendors getting a high enough volume of orders, which allows them to keep costs low.
As suppliers of many chain establishments, Boca Terry is able to provide extremely competitive pricing to our customers for these reasons, in addition to our already low costs due to the absence of a middleman.
Attending to the Bottom Line
Finding the highest quality products and services while attending to the bottom line is the challenge procurement specialists face when it comes to maintaining profitability for their establishments. There are many other costs to be figured into the equation, such as transportation, transportation, freight, insurance, customs, duties, and the like.
Costs
The costs of running the procurement division of your facility are generally reported to your financial controller, which in turn is a part of the finance department. Elements such as salaries, benefits, bonuses, costs of supplies used, your electronic purchasing system, and more are another aspect of inventory and receiving that is important to be aware of when procuring the necessities.
The Trend Towards Eco-Awareness
With more and more guests requesting eco-friendly alternatives, the entire hospitality industry is now making changes towards environmentally friendly solutions. This includes renewable resource use, more consciousness when it comes to laundering, use of organic materials, and in general, leaving less of a carbon footprint. This trend towards eco-awareness means that procurement specialists are now looking for sources that honor these principals.
Satisfying the Growing Demand
In response to this evolving trend, Boca Terry has become the source of choice when it comes to eco-friendly robes, towels, and accessories. With our 100% organic cotton line, we are able to satisfy the growing demand for products that are friendlier to the environment and that cause no adverse reactions when worn.
Making Strong Connections
Boca Terry's mission is to continue to make strong connections among procurement specialists in order to expand our presence in the industry. With our excellent reputation preceding us, we are attracting some of the best hospitality establishments around the globe, including Condé Nast Johansens who we've allied with as a Hospitality Partner, and are proud of the strong bonds we are making with each one.
Contact Us Today
For more information on our exceptional products, quality control, and attention to detail on every front, please contact us today with our online from on the Contact Us page!
Share this item with friends