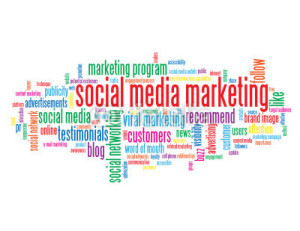 Touching upon its obvious effects, social media has a place to stay when it comes to the travel marketing industry. Surely, it should come as no surprise in realizing that it has an impact on all industries that use it to their advantage, keeping words like authenticity, engagement and silo in mind.
Calling for statistics to reaffirm such a statement, Redshift Research found in 2013 that:
Approximately one fifth of leisure travelers worldwide turned to social media platforms for inspiration within different categories of their travel planning including:

Hotels (23%)
Vacation activities (22%)
Attractions (21%)
Restaurants (17%)
Considering that most adults use Facebook, and for that matter, are typically the ones planning vacations and the like, the same research found that Facebook is the most popular social media platform for travelers.
Using the Four Seasons Hotels & Resorts brand's most recent social media campaign as an example, social media campaigns are most effective when they specifically target what a business is trying to accomplish.
Last summer, Four Seasons Hotel New York sought to increase its weekend bookings. Rather than focusing on its typical clientele, the hotel developed a 12-week campaign with Shoutlet, which was centered on a plush toy named "Maxine" from the TY Monstaz collection. Undoubtedly targeting the modern family, the brand's users on all of its social media channels were encouraged to follow Maxine's travels around New York City. However, the main incentive was promoted on Facebook where users were frequently prompted to guess Maxine's location in order to be eligible for a raffle at the end of the campaign, awarding a Four Season's gift card.
Overall, the campaign successfully garnered the attention of this demographic, resulting in a 5% increase in weekend business, a 10% increase in Facebook fans and a 19% increase in Twitter followers. Numbers such as those merely amplify the level of engagement that a brand is bound to experience after the conclusion of a successful campaign.
Although the Four Seasons Hotel New York's initiative sounds easy, many brands walk into the throes of social media with the wrong expectations. Social media isn't just about creating a channel, or a few channels, and moderately updating it throughout the week. Without sufficient resources and a solid focus, brands aimlessly walk into this world unable to manipulate its advantages to their benefit.
In sum, social channels generate a following and remain competitive when they are comprised of immediate, authentic responses that prompt engagement. If a brand employs too many social media channels at once, or isn't able to dedicate enough internal resources to make a statement, its best to hold off on social media as a pivotal business endeavor until said brand has identified its objective and how it relates to a larger business goal. Otherwise, cultivating authenticity, immediacy and engagement through social media are things that will unevenly come into fruition.
Credit: http://www.forbes.com/sites/steveolenski/2014/02/07/the-impact-of-social-media-in-the-travel-marketing-industry/
Share this item with friends