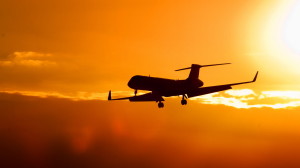 In the past, we would have never guessed that the travel industry would contribute so many words to today's vernacular. While such words aren't necessarily found in your average dictionary, they are commonly used in marketing campaigns within the travel industry. The use of blended words, technically known as portmanteaus, basically happens when there is a need to address a target audience through niche marketing. Popular words that have resulted from such endeavors over the years are the following:
Staycations
Mancations
Voluntourism
Ecotourism
Gaycation
Honeyteering
Bleisure
Glamping
It's unlikely that this will be the last of it as the usability of such words depends on how many people end up adopting their meaning within certain contexts. For instance, the word "staycation" became popular before the recession so destinations could utilize the term to appeal to locals, indicating that many people were cutting back on vacations during the economic downturn. Although these words usually sound cute, there is the possibility of overuse, which creates a negative association in pop culture. Either way, it is easy to see why the travel industry would choose the suffix "-cation" to create blended words. Just take the advent of nakations, hurrications, and playcations into account.
The words that really stick, and actually have a chance of making it into the dictionary, are the ones that people use in an arbitrary manner to the point that they expect others to know what it means.
Share this item with friends