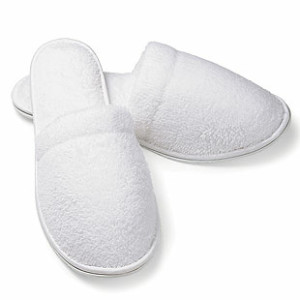 With the holidays just around the corner, we know you are starting to think about the items to give the special man in your life. Short on ideas? Let Boca Terry offer some thoughts about what he really wants this year:
1. Bathrobes
No one's evening is complete without first relaxing in a cozy bathrobe. Whether he just came home from a long day of work, an evening at the gym, or a long shower, he will want to wind down in a signature Boca Terry Bathrobe. Here are our favorite holiday picks:
Microfiber Bathrobe

– This choice relays quality and class. Show him how much you care and help him relax this year by surprising him with the popular Microfiber Bathrobe.
Fleece Kimono

– If he tends to be chilly in the winter, then keep him warm with a Fleece Kimono or Shawl Collar Bathrobe. Made from 100% polyester, this option is incredibly comfortable and soft.
Microterry Bathrobe

– Speaking of soft, our Microterry Bathrobe is crafted from teddy bear-soft microfiber terry. This moisture wicking, 100% polyester bathrobe is sure to keep out the cold. Choose the 52" inch cozy shawl collar for ultimate comfort and the perfect length!
2. Waffle Blanket
Want to know why he really wants a waffle blanket? First, think of what he wants in his home: you might keep the home a bit warmer than he likes when it is cold outside. The truth is, your man might be a lot warmer all winter than you think! Studies show that men tend to feel warmer than women, even in the same room.
As you blast the heat this winter, he is probably hoping to catch a break. Boca Terry's Waffle Blanket is just that — soft and durable, yet lightweight, the Waffle Blanket is the perfect balance of warmth and comfort without being overbearing. This might even finally bring an end to battles over the thermostat!
Our waffle blankets are made from the same, soft, waffle fabric we make our robes from — that means that quality is always a top priority. Our blanket is crafted from 67% cotton and 33% polyester, making it strong and durable. Available in Twin, Full, or King size, there is a blanket for nearly everyone! Want to do something extra special this holiday season? You can even embroider his waffle blanket with a special holiday message!
3. Slippers
Soft slippers always make winter more bearable. Surprise him with the gift of comfort this season! The non-skid sole and extra foam lining mean extra comfort and stability. Choose from the following options:
Closed Toe Slippers

– These traditional slippers are an excellent option to fend off the freezing air. Pick from terry, basic waffle, microfiber, or microterry.
Open Toe Slippers

– These slippers are an excellent way to keep out the cold. Choose from classic terry, microterry, microfiber, checkered, or waffle pattern.
Open Toe Velcro Slippers

– Boca Terry designs and manufactures his favorite open-toe style slippers! The easy Velcro closure ensures the perfect fit, every time! Choose from terry or microfiber.
4. Spa Wraps
If your boyfriend or husband enjoys heading to the gym regularly, he will be thrilled to receive a brand new Spa Wrap. Our spa wraps are perfect for changing in the locker room, or after a shower.
Our wraps are not only simple and easy to use, but they are also easily adjustable, meaning that they are bound to fit him perfectly! And if not, there is good news: these wraps are available in One-Size-Fits-All, XXL, and 4XL, so there is always an option for him. Made from your choice of microfiber, velour, basic waffle, or knit waffle, there is definitely a spa wrap that suits his style and needs!
Why Choose Boca Terry?
This holiday season, you'll have a lot of choices to make. That's why we want to make your choice of Boca Terry the best choice you've made all year. Boca Terry is fully in charge of both the design and manufacturing of each of our products. We take great pride in what we do, so that you can take pride in your choice, too!
Direct access to the factories ensures that there are no middlemen involved when it comes to cost, and that means that our customers can receive a top quality product for an affordable price.
Boca Terry: a Great Surprise
The man in your life will be pleased to know that you did not skimp this holiday season. Show him that quality is a top priority. Best of all, our luxury products are affordable, so you'll never regret making the choice to buy something special for him.
Interested in ordering something for someone special? Head to our retail site! Are you considering a wholesale order? Contact us for wholesale pricing, or to place an order today!
Share this item with friends