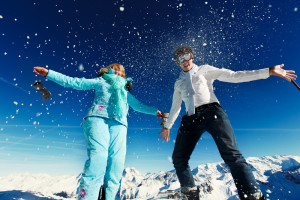 'Tis the season to go on vacation. With so many different winter locations you can visit around the globe, it can get pretty confusing when narrowing down your options for your next retreat. Do you want to show off your skiing skills on snow-covered slopes or soak up the sun by clear waves?
Here are some of the best spots you can visit this winter season:
5. Vancouver– Go for a relaxing train ride from Vancouver to Calgary, Canada, for a breathtaking view of the snowy Canadian Rockies. Grab your skiis, snowshoes, and skates for some icy sports and prepare for a brisk walk along Maligne Canyon.
4. Key West– Take a break from a cold winter and go for some frozen yogurt and cool drinks by the sea as you watch the sunset. After a day of boating and snorkeling, you can head to Key West's Mallory Square for some shopping.
3. Lake Tahoe– Standing out as one of the most beautiful touristic destinations in the U.S., Lake Tahoe lies on the border between California and Nevada. Take amazing landscape photos and go for a scenic drive as the sun rises behind snow-covered mountains and clear blue waters.
2. Aspen– If you want to indulge in what a cold winter season has to offer, Colorado is the place to do it. Picturesque mountain ranges, numerous world-renowned ski resorts, and outdoor activities galore are just some of the features that make Aspen a true Winter Wonderland.
1. Cabo, San Lucas– Mexico has its fair share of pristine beaches and Cabo definitely takes the cake when it comes to getting a taste of everything from watersports to gazing at larger-than-life rock formations. What better place to relax by the beaches of the Pacific while still enjoying a vibrant nightlife?
Share this item with friends