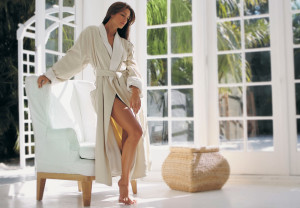 As an affordable, luxury brand manufacturer, we often deal with a great number of resellers and distributors who buy our products and sell them to their clients. While we distribute our own items to several clients, we truly value to work done by these distributors, as well.
When working as a distributor or reseller in the hospitality industry, there are a lot of products that will help improve your business. Let's take a closer look at some of the best items for distributors and resellers to invest in.
First of all, let's take a closer look at the reseller business. Many of you might not be aware of what a reseller is, or about their role in the hospitality world.
Resellers are basically a liaison between a B2B company and the general public. If you run a wholesale business, you might not offer products directly to consumers. That is where resellers come in. They work to introduce your products to consumers and distribute these products to them via their chosen avenue, such as an online or brick and mortar retail shop.
Basically, resellers and distributors are the B2C to your B2B, which enables your brand to grow and make a name for itself while also allowing you to focus on wholesale.
Do Wholesale and Retail Companies Use Resellers and Distributors?
Some brands, like ourselves, offer both wholesale and retail items—though not all do. In this instance, we offer retail products at a chosen price. Our wholesale items are then listed at a slightly lower price—that's the beauty of buying in bulk. When you buy a whole lot of something, you often get a little price break.
Then, our distributors are able to buy and resell our products for a little more than they bought them for, making up for the difference with sheer profit. That's their business model.
Consumers then have the option to purchase from our retail site or from a different company—the reseller. Consumers might already be familiar with a particular retail website and they might even order from them regularly.
That means that these consumers might never have discovered the Boca Terry brand without that site. Resellers can help us as well through product promotion and awareness. As you can see, the distributor/reseller relationship is a win-win situation, as it benefits both parties.
Now that you know all about distributors, let's take a closer look at what products resellers and distributors can benefit from offering.
Sunny Lane Towel Collection
As you know, towels are an item that all hotels must have. Without a doubt, hotels are going to have towels throughout their resort. From the pool and hot tub area to bathrooms in the rooms, you are sure to find a large collection of them across the property.
When buying towels, you will want to be sure to buy top quality ones. Because towels are used so frequently, bargain brands might begin to shred within just months of use.
The Boca Terry Sunny Lane Collection is a great choice. This classic robe is durable, high quality, and manufactured with care, making it the right fit for most of your customers' needs.
Resort Towel Collection
Again, the hospitality industry wants an abundance of one particular item: towels.
Some of your guests might want something even more impressive than a classic towel collection—and that's exactly what the Resort Towel Collection is. This beautiful set of detailed, textured towels is perfect for use in-home or in a business. Stand above the rest. The beautiful, affordable luxury towel is the best of both worlds.
Spa Wrap
A wonderful accessory, many resellers do not offer spa wraps. Furthermore, most spa wraps they offer are often not of this caliber. This is a great item for a spa, a gym, or even a homeowner to keep readily available. Spa wraps are a secure, carefree way to keep one's towel from slipping after coming out of the water, before heading for a massage, or while changing in the fitness center.
As a reseller, you likely have a lot of products—and more often than not, you are in search of a best seller. You are in need of a product that just shines, showing your valued customers that you have what it takes to find the best of the best out there. Well, our Microfiber Bathrobe with Plush Lining is that item. Crafted from high quality, durable, yet incredibly soft materials, this excellent robe is made to impress.
Mini Stripe Shawl
This plush, soft robe is made from extremely soothing materials. This is a very elegant-looking, full-length robe, making it appropriate for higher end resorts and spas. Best of all, as a distributor, you have the option to offer one-size-fits-all alone, or in tandem with the extended size, XXL. This particular robe caught one of our reseller's attention, and he felt it was the right choice to bring to one of his clients as a sample.
One of our own distributors recently shared with us how much they love this product—and how much their customers do, too!
In our March Robe Report, Peter Goldsmith discussed this robe saying, "I have a sample of the Cannon Beach Hotel robe with their logo on it, and I took it on a recent call to an inn just west of Portland. This inn currently purchases a lightweight waffle robe. I pulled the Cannon Beach Hotel robe out of my bag, and they were blown away. The Mini Stripe Shawl with a logo makes a powerful presentation. It gives our customers an edge and tells the guest, 'You're special to us'." You can read more about it in the March Robe Report here.
Simple, affordable, and cozy, this amenity is a great item to tag on with any robe purchases. Several options.
Customize and Embroider Items
Remember, these items are all customizable and/or able to be embroidered. Even as a distributor, this is still a service we provide to you, to better improve your customers' experience.
Resellers Ready?
If you are a distributor or reseller, now is the time to get stocked up on all of the top items. Contact us today to place an order or with any questions about wholesale pricing.
Share this item with friends