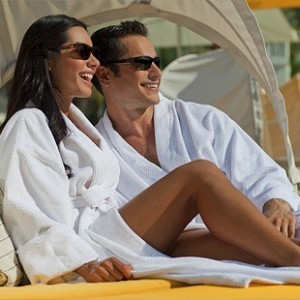 Dressing gowns for men have been popular for many centuries, used as a casual cover for when partially or completely undressed. Loosely draping and closed with a belt, their history began in the Western world in the mid 17th Century.
The Banyan
Known as the "banyan," the garment was inspired by robes worn in Asian and Persia, with the Arabic version called a Gujarati. In the 17th Century, exotic and Oriental influences were all the rage in Europe, gaining entry through the trade routes established to the East.
The Morning Gown
Also called a "morning gown," the garments of this time were floor-length and often in a T-shaped kimono style, after the Japanese traditional robe. Often worn over a shirt and breeches with turban like cap instead of the wigs worn by men at the time, men of means would sometimes have their portraits painted wearing banyans to give them a philosophical look. Eventually evolving to varying lengths, shapes, and cuts, the 19th Century brought the robe more up-to-date, calling it the dressing gown.
Representing Comfort and Great Design
Today men's dressing gowns are as emblematic of comfort and great design as they were from the outset. The hospitality industry has discovered more and more that robes help define a commitment to hospitality. With public opinion via sites like Trip Advisor and other popular review sites, it is becoming extremely important to stay on top of the elements that contribute to the most positive experience.
Helping Our Clients Develop Their Brands
At Boca Terry, we are always aware of the trends that can help our clients develop and establish their brands. For this reason we pride ourselves on our exceptionally made products that speak of luxury and opulence, without costing our customers an arm and a leg.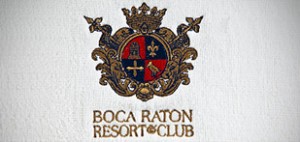 Keeping the Skin Dry and Comfortable
Our Waffle dressing gowns for men are designed to drape perfectly over every body type. Great for an after-gym workout, sauna, or shower; perfect for lounging in style by the pool or wrapping up by the outdoor bar, the Waffle style is created to wick away any kind of moisture, leaving the skin dry and comfortable.
Stylish and Masculine
Stylish and masculine, the beauty of a Waffle robe is that each square does its duty as if it were a tiny sponge absorbing all excess perspiration or water. Our dressing gowns for men come in several styles, all in one-size-fits-all, with plus sizes easily ordered for larger men.
Great Details
All of our Waffle dressing gowns come with a double belt loop that allows the individual to adjust for his own waist height. They also include a hanger loop on the back for quick drying.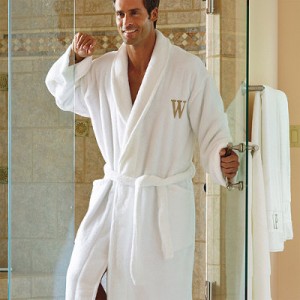 The Kimono Waffle
Our Boca Terry Kimono Waffle style robe takes its cue from a Japanese samurai look. Flattering to any body type it can be ordered with a grid pattern of diamonds or shells, which is the standard for all of our Waffle robes. Lightweight and covering the entire body and arms, it can be ordered in colored piping to match colors of your establishment.
The Organic Lightweight Waffle
Our Organic Lightweight Waffle is made of 100% certified organic cotton, which means that no genetically modified seeds have been used in the growing process. Without the use of pesticides, herbicides, fungicides, these robes demonstrate a true commitment to the Green ethic. Rotating crops on frequent basis so they grow into healthy plants, this type of farming process is the ideal way to promote a healthy ecosystem, which makes it an excellent choice for a hotel or bed & breakfast that is aligned with a strong environmental consciousness. With no contaminants to irritate skin, these organic waffle robes are perfect for those guests who are prone to allergies or irritations.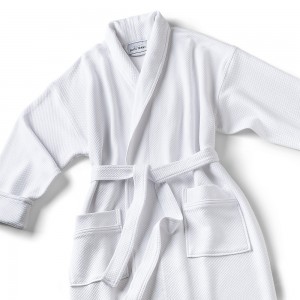 The Terry Knit Waffle
The Boca Terry Knit Waffle dressing gown is made of 45% feather soft, rich modal fibers and and 10% polyester. In both the kimono and shawl collar style, it is a stunning choice for any establishment. Our shawl collar style comes with a roll-up collar and cuffs that provide extra comfort, especially when the climate is cool or a chill is in the air.
Quality Control
As a supplier to top tier hotels, bed & breakfast, spas, cruise lines around the world, we source the highest quality fabrics, testing each garment before we send it out. Our exceptional quality control ensures that every robe is as durable as it should be, meaning that it is able to withstand the countless launderings it must endure.
Attention to Detail
Our classic styling is made with an eye to contemporary taste, which is what makes our Boca Terry Waffle dressing gowns for men so appealing. Each one of our garments is inspected for the perfection of its stitching and seams, assuring that you always get the benefit of our exceptional attention to detail. This is another way that we help you secure the great ratings that you deserve.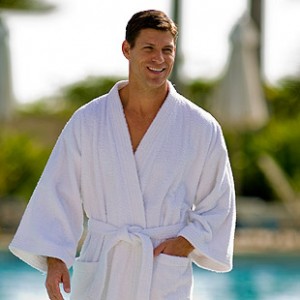 Providing the Best Possible Experience
We are perfectionists and this is why we get the kind of clients and reorders that we do. Our credo at Boca Terry is to help your guests have the best possible experience at your establishment, and our robes are designed with this in mind. We also want to make sure that we keep our prices affordable, regardless of the luxurious quality of our fabrics.
Custom Designs
Custom designs are our specialty, and we are always happy to work with you to create a Waffle dressing gown that is distinct for your hotel, bed & breakfast, spa, cruise line, or other venue. Working with your logo, colors, cut and other details we can help you find a
way to express your unique presence through our robes. If you have an in-house or online boutique where you can sell your customized products to guests or if you sponsor giveaways to promote your brand, this is the perfect way to keep your great service and dedication to comfort in the forefront of your clientele's mind.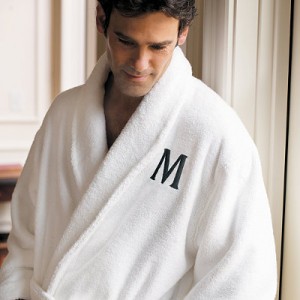 Looking and Feeling Good
A customized Waffle dressing gown for men is another way to personalize a special event such as a bachelor's party or a honeymoon. Helping to make your male guests look and feel good is as important as every other aspect of your great service, and we at Boca Terry are here to help you do so.
Contact Us
For more information on our robes for men and more, please contact us using our online form at www.BocaTerry.com or by calling (877) 421-6001.
Share this item with friends