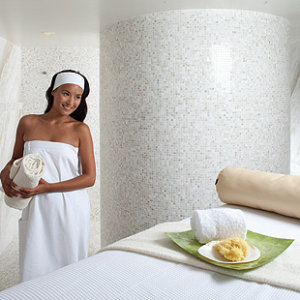 When booking a romantic getaway, most people begin searching for a nice hotel. However, it is important for couples to understand that a bed and breakfast (B&B) is not only a good alternative, but a great initial pick. Here are Boca Terry's tips to help your elevate your bed and breakfast's romantic atmosphere.
Building a Reputation
The first thing you need to do, as a B&B owner or manager, is build a reputation for your brand. Interact with the community and local travel agents, gain online reviews, and promote business in a way that appeals to couples of all ages. Here are some great ways to build your reputation, and provide a romantic stay for happy couples from all around the world:
1. Offer Spa Services
One sure fire way to help your quaint bed and breakfast stand out is to offer spa services. Don't worry, this doesn't mean you need to hire full time spa staff! Hiring a professional massage therapist or offering facials during special weekends like Valentine's Day, the Holidays, and during wedding/anniversary season (June-September) is a great way to draw the attention of potential guests.
If you plan to take this route, don't forget to stock up on professional grade spa accessories, such as a spa wraps, head bands, and warm waffle blankets to cover tables!
2. Do Dessert
When crafting a lovely stay, always do dessert. Greeting guests with special seasonal treats, like pumpkin hand pies in the fall, is a great way to enhance the romance and will make the couple's stay very special to them. Also, consider regional desserts! Beignets in New Orleans, key lime pie in Key Largo, Boston cream pie in Boston, and peach cobbler in Atlanta will give your guests a taste of what your town really has to offer. They will be whisked away to a romantic getaway in no time!
3. Give the Room a Resort Feel with Robes
Robes are the perfect asset to a romantic weekend getaway. Upon arrival, the first thing your guests will want to do is unwind in a cozy robe. Perfect for use after a long bubble bath, or during a warm cuddle session beside the fire, your guests will feel at home in a plush robe. Consider their personal taste—include an elegantly long robe for your tall guests and a feminine robe so she can feel pretty in pink. Nothing says romance like low lighting, smooth music, and extreme comfort.
3. Hire a Band
Pick a band, any band; jazz, soul, classical—whatever is romantic and matches your B&B's overall atmosphere! Again, don't forget to consider the regional musical influences. Jam to a jazz band in Louisiana, blast some bluegrass in southern states, and save the steel drum band for a tropical location such as Montego Bay or Key West! This will make your visitors' stay feel special and unique!
5. Slippers
Slippers can help make or break a night of romance. Just think of all the botched proposals during romantic getaways due to cold feet during their stay! Offering guests the use of a fresh, clean pair of slippers will help elevate their luxurious, romantic experience. Not to mention, ensuring guests are soothed, warm, and cozy will make them feel relaxed and refreshed enough to go through with the most important parts of their vacation.
6. Restaurant Reservations
One of the most helpful ways to elevate the romance is to make sure visitors never worry about their schedule. Leave them free to gallivant around town, having fun, making memories, and falling more deeply in love. When you take care of the tedious tasks involved in a romantic weekend, the couple will feel less stress, will face fewer disagreements, and will have a more positive recollection of their stay with your establishment.
Give them options of nearby restaurants to make dinner reservations; once they make a choice, take care of the rest for them! Call the restaurant, choose a time within their chosen frame, and allow the rest of the magic unfold.
7. Offer a Lounge Area
Creating a lounge area where couples can meet others staying at your bed and breakfast is an excellent way to create a community feel. If you have a pool, hot tub, or a fire pit, set up a circle cushioned lounge chairs where guests can meet and greet. Nothing kills romance faster than a couple feeling awkward or uncomfortable in the building they are staying in for the evening. By making sure all guests get to know one another, they will feel at ease and at home.
Don't forget to cover their seats with freshly cleaned, chic lounge chair covers. It will ensure that your chairs last extra long, and will give visitors the peace of mind that their chosen seat is clean.
8. Special In-Room Surprises
Surprising your guests with a few treats will turn any couple's normal stay into a romantic getaway. Decorate their room with fresh flowers and a thank you note. If a couple is celebrating their anniversary, offer a chilled bottle of champagne to celebrate. Make a few chocolate-dipped strawberries and leave them on a silver tray atop their pillows just before they check in. These inspiring, thoughtful gifts will be sure to stir the romance!
Boca Terry: B&B Romance Experts
There are several ways that bed and breakfasts can turn their regular weekend stays into romantic getaways. If you have any more questions, if you have a question about wholesale pricing, or to enhance your establishment with our high quality, well-made products, contact us, today!
Share this item with friends