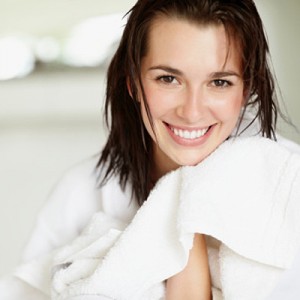 Known for our high quality bathrobes and spa amenities, Boca Terry is also a master when it comes to making luxury hotel towels. Sourcing only the best materials for production, all of our products are flawlessly made with an eye towards style, durability, practicality, and affordability.
Extending Our Brand to the Retail Market
Boca Terry supplies some of the most exclusive five star hotels in the world with our exceptionally made towels and robes. Creating elegant and luxury towels has been our business for many years, and we have extended our brand into the retail market so that customers can have the pleasure of enjoying our products at home.
Standing Up to the Tests of Time
One of the important elements in creating a fine luxury towel is that it is taken seriously at the fundamental stages of production. This has to do with the way the towel is woven, looped, and sewn. At Boca Terry, we make sure that every stage in our manufacturing process is handled with the utmost attention to care. We make our products to last, and it is here that we are able to make this guarantee. Add to this a classic design, and you have a towel that will stand up to countless launderings as well as the other tests of time.
Impeccable Quality Control
Owning our own factories makes it easy for us to keep track of how our towels are made. Located in China, Columbia, India, Pakistan, and Turkey, we oversee every process that goes into making a Boca Terry towel what we intend it to be. With impeccable quality control, every item leaving our premises is examined before we send it out to you.
Expensive Looking, But Completely Affordable
Because we work without a middle man we are able to keep our very expensive looking towels from actually being so. This means that you can show off your lush towels at home without having to pay a fortune for the privilege.
Selecting a High Grade Towel
Buying a great towel is a two way street. Not only is the manufacturer responsible for delivering the goods, but you as a buyer have to know what to look for when selecting a towel that is a high grade. We make it easy for you as all of our products are made at the highest level possible. But we do believe an educated consumer makes the best client, so here are a few tips on what to look for when you are choosing a luxury hotel towel:
A Well Crafted Product
Combed cotton towels are the strongest, providing the most amount of absorption. They are made by reducing the fabric fibers down to a minimum. The loops that you see on the towel are best when they are densely packed, assuring an even greater ability to absorb moisture. If you can see the fabric beneath the loops, the towel is not a good one. The denser the loops, the heavier the towel, which is a huge factor in making a well-crafted product.
Durability
Look for tight stitching to eliminate the possibility of fraying during the washing and drying processes. A double stitched towels lasts longer, and when double turned edges are added to the mix, you have an extremely durable towel.
Giving You Our Best
Every Boca Towel is made with the criteria listed above. We pride ourselves on giving you our best, as it has been our mission from the start to create towels and other products that are a cut way above our competition.
Customizing Your Towels
In addition to the high quality you will find in all of our inventory, we also offer exceptionally designed embroidery whereby you can customize your towels. This means you can order your special monogram or a logo to make them even more special and personalized. Like any great hotel, placing your own design creates an elegant look that will enhance your bath, pool, or anywhere you use your towels.
Our Towel Collections
At Boca Terry, we have created two exceptional towel collections that feature classic designs. With four towel sizes that take care of all your needs, they both are made with extreme attention to detail:
The Sunny Lane Collection
Made of 100% combed cotton terry cloth, these towels come with a beautiful borderless finish. Included are washcloths, hand towels, bath sheets, and a bath mat, all made with flawlessly looped fabric that wicks away moisture to dry you thoroughly.
The Resort Collection
This collection is made of a jacquard 100% combed cotton, featuring washcloths, hand towels, bath sheet, and bath mat. Here again, our looping processes are perfectly made to help you stay dry and cozy.
The Boca Terry Resort Towel
We also offer a pool towel that is ideal for pool or beach-side bathing and lounging. Created with a deep pile, this towel is fitted to stretch perfectly over your outdoor chaise. With a twill-finished edging, the 100% cotton terry is looped beautifully and designed to fit any standard chair. Without having to worry about a towel slipping away, our Resort Towel is made with an 18" pullover top that prevents your sunblock and creams from getting on your chair. Add your monogram or other design and you will have a gorgeous hotel look right in your backyard, or anywhere you go to find the sun.
Easy to Order
Ordering our towels, robes, and spa accessories has never been easier. Our online boutique has been created for both wholesale and retail buyers, who can find everything they are looking for in our catalogue. Additionally, our customer service representatives are easily accessible if you have any questions about our products or wish to make a custom order.
Contact Us Today
For more information on ordering our luxury hotel towels, please contact us today using the online form on our Contact Us page, or give us a call at (877) 421-6001.
Share this item with friends