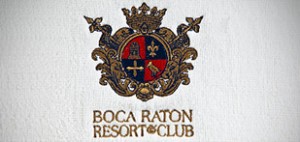 At Boca Terry, we strive to bring retail customers, hotels and health care industries luxurious and comfortable bathrobes. A luxurious bathrobe truly transports the wearer into another state of mind. Our bathrobes can be found in homes, as well as luxury hotels and spas across the country.
Embroidered bathrobes are one of our most popular items. Customers have the option of selecting the exact type of bathrobe that they would like to purchase and have it embroidered with their initials or full names. Hotels and other businesses may choose to have their company's name or logo embroidered onto the bathrobe for a high-end custom branded experience. The embroidery is available at a small fee and can be done in a number of monogram styles. Some style choices include block initials, script initials and names and oval monograms. Each monogram style will provide your bathrobe with its own unique style. This personal touch that can be added to your bathrobe makes Boca Terry stand out among other competitors in the industry.
Before ordering embroidery for a bathrobe, customers will need to select the style of bathrobe that they would love to wear. Each robe showcases your body in a different way and can be ideal for different types of situations. The basic kimono robe resembles the Japanese kimono. With very little material located around the collar and sleeves, this robe allows the wearer to move around comfortably and freely. This robe is sure to keep you warm and cozy on those cold winter nights.
The classic shawl collar robe is another popular choice. This is one of the most familiar designs in bathrobes and can be worn immediately after bathing instead of drying off with a towel. With a rolled collar and cuffed sleeves, this robe is a very stylish choice for both women and men. Other robes carried here at Boca Terry include hooded robes, knit waffle, microfiber, satin stripe and more.
Each robe that we offer for sale provides the customer with a completely personalized experience when having it embroidered or monogrammed. Not only will you always know which robe in the house is yours when it has your initials on it, but it can also be shown off to guests that are visiting. Hang your luxurious bathrobe in the bathroom so that the embroidery shows. An embroidered robe is also the perfect gift option that makes it extra special and straight from the heart. All monograms are located on the left side of the chest and can be ordered in a variety of thread colors. Many choose a thread color that will match the theme in their bathroom or bedroom. Black, navy, red and gold are among some thread colors offered. Your embroidered bathrobe can easily be purchased at www.bocaterry.com along with a monogram preview to ensure you have complete control in the look and feel of your embroidered bathrobes.
It is our pleasure to help you. If you have any questions, please contact us now.
Share this item with friends