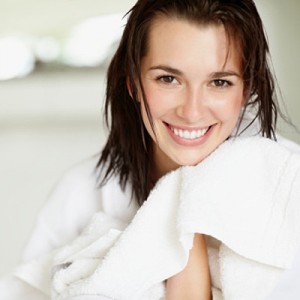 It is so exciting to watch our clients expand their inventory when it comes to purchasing the best merchandise for their guests. We are finding that more and more hotels, spas, resorts, bed and breakfasts, and cruise lines are adding our luxury towel wraps to their orders, well aware that this item is becoming an essential for the optimum guest experience.
Understanding What the Market Demands
Why a towel wrap instead of just using a simple towel? We had asked ourselves this question many years ago, wondering if it was worth it for us to add another concentration to our warehouse of luxury essentials. But then we scanned the market, did our research, and reached out to our clients to see what the market demanded.
Staying Power or the Lack Thereof
As we all know, wrapping a towel around one's waist or under one's arms is something we do without thinking. When a robe just isn't the thing, we reach for the handiest towel, no matter what its size, and form it around our bodies. But you have to be an artist in the art of sarong tying to make it stay put, and this is the rub.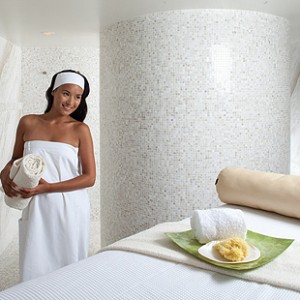 Needing a Towel to Stay Put
Once you've got that towel wrapped around you, you don't want to have to think about it anymore. Whether you're applying makeup, styling your hair, walking from the pool to the bar and back, or going from the steam room to the shower, you want that towel to stay put.
An Essential Factor in Customer Satisfaction
And so we ventured into this world, creating a superlative product and manufacturing our wholesale towel wraps for women and men. And what a good thing we did! As it turns out, this luxury item counts as an extremely important factor in customer satisfaction. When we read the testimonials from clients around the world, we are proud to find that providing a spa wrap for guests ups the ante on their perception of a hotel's sensitivity to even the most subtle need.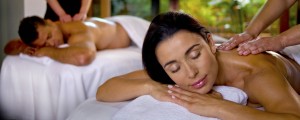 Beautiful and Functional
Our spa wraps are created with comfortable elastic that is subtly sewn into the fabric so that it remains unrevealed. With additional snaps to keep the garment in place, the wearer is enveloped in a soft and sensuous material that never irritates and always stays in place. Beautifully designed, our wraps are extremely functional, helping to keep emollients on the skin while they wick away excess moisture. Providing a Variety of Amenities Your Guests Deserve Improving your guests' experience by providing the security of a towel wrap for quick changes is just another way of giving them the variety of amenities they deserve. Along with our exquisite bathrobes, plush towels, slippers, and other quality products, you show that you are interested in catering to the needs and individual preferences of everyone who books a stay in your establishment.
Our Rigorous Criteria for Exceeding Industry Standards
As many of you are aware of by now, at Boca Terry, we test every single piece of fabric that leaves our factory. Our rigorous criteria for creating products that exceed industry standards are due to a belief that perfection is truly possible. And we are always striving to make our products even better. This is the reason why we have our own production facilitates where we can oversee every loop and every stitch that our trained craftspeople make. For this reason, we are considered one of the top suppliers of wholesale towel wraps for men and women, as well as top tier luxury towels, robes, spa accessories, and more. Improving and Maintaining Your Ratings We know what it means to guests when they find a luxury wrap, towel, or robe at their disposal. We also know that providing you with products that correspond with the various activities of your establishment are an essential when it comes to improving and maintaining your great ratings.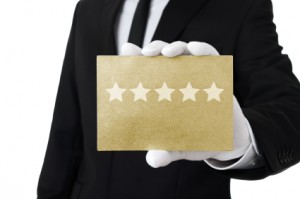 Not for Drying Dishes!
At Boca Terry we don't make towels for drying dishes! We believe that the skin must be draped with soft material that is made from intelligently sourced material that will stand the test of time. Our many years serving the hospitality industry as well as our in-depth research and knowledge when it comes to fabric has given us the right to say that we absolutely know what goes into making a great towel. And we will say great rather than "good," knowing that this difference is what will help make your hotel, spa, bed and breakfast, resort, or cruise line as respected as it deserves to be.
Helping Your Guests Feel Pampered
Our spa wraps are made in one-size-fits-all. You can order them made of 100% combed cotton velour, 67% cotton 13% poly waffle, or of a 100% poly microfiber with delicious French Terry lining. As the most absorbent of all weaves, our velour and terry wraps are made of fine, long cotton fiber that will keep your guests feeling pampered and cozy and happily content with your sensitive service.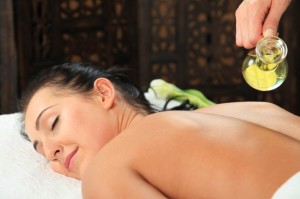 Custom Orders
With a men's length of 24" and a woman's length of 32" as standard, you can also order our wholesale towel wraps in larger sizes for your plus size guests. Add a custom embroidered logo or emblem, and you have an exceptional item that you can also add to your in-hotel boutique or your online store.
Keeping Your Guests Covered
We at Boca Terry imagine that a day in the life of a satisfied guest would always include a beautifully constructed towel wrap, as well as any one of our custom bathrobes. Combing the two styles is the ideal way to keep your guests covered.
Contact Us Today
For more information on our wholesale towel wraps for both women and men, feel free to browse our online catalogue today where you will find the rest of our carefully crafted products. Then contact us using our convenient online form or by calling (877) 421-6001.
Share this item with friends