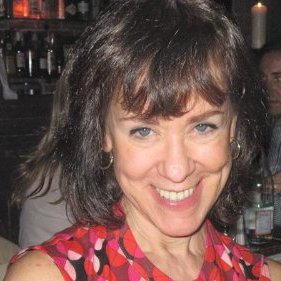 Business owner Joanne Franklin gives us the inside scoop.
It's been more than two decades since Joanne Franklin began working in the promotion products and packaging industry. And although the business has changed throughout the years, giving customers personalized attention and building long-lasting relationships are still the keys to remaining successful. Here, she gives us insight into what it takes to stay at the forefront of her trade.
Where did you grow up and who was your role model?
I grew up in Brooklyn, New York and have lived in Manhattan for 40 years. Growing up, my mom was a great role model for me. She was a working mother and as such, taught me the importance of working hard while still enjoying all that life had to offer. She juggled a lot of responsibilities but managed to keep it all together really well.
When did you get started in the promotional products industry?
I started in the business many years ago; at first I worked as a salesperson for a manufacturer and then started working for outside vendors which gave me experience on both sides of the business. I learned all about what the distributors go through and realized how difficult it was for them.
When I became a mother, the company that I was working for didn't offer the opportunities I needed. While many companies today allow you to work from home, 28 years ago it was a very different story. So when my son was born, I decided to open up my own company and Joanne Franklin, Inc. was born too!
What exactly does your company do?
In the beginning, which was way back in the 80's, I started out doing a lot of party favors and similar items. As the industry grew and changed, we began to provide promotional products and branded gifts that showcase the brands of our clients. We do a lot of very creative projects and specialize in providing customized promotional items and corporate gifts for a diverse array of clients around the United States and internationally.
What makes Joanne Franklin, Inc. different than similar companies?
I would have to say the level of service and the relationships we've built over the years. I chose to keep my company the same size, with the goal of continuing that personal approach. We do a lot of hand-holding, which is what makes us so successful. It's all about communicating – not just hearing what our clients want, but really listening to them, giving them that human touch that has all but disappeared in many of today's businesses. I am very close with my clients and my vendors, and have gained their trust and respect. They know who I am and what we are capable of, and that's why they continue to do business with us.
What are some of the biggest challenges for you in your business?   
I think the biggest challenge is that years ago businesses would plan out their promotional items, gifts, etc., months in advance. But what's happening these days is that they wait to see how much they'll have left in their budgets and then it's a mad rush to get them done. We are under a lot of stress to get things done as quickly as possible and we work with some suppliers who are short-staffed, which can make things even more difficult.
Another challenge is that younger workers are not accustomed to providing that level of personalized service – they don't realize the value and importance of a conversation. In my business, meeting someone in person and talking on the phone are how relationships are made, not via email or text messages. I find I am teaching this a lot!
Do you have a philosophy that you live and work by?
You have to keep trying and then try some more. Moving forward and not letting negativity enter in and dampen your ambition or focus. I think keeping a positive attitude is what helps me continue to be successful.
Why did you choose Boca Terry when you were looking for robes?
One of the main reasons is because I had a long-standing relationship with my sales rep there. She and I worked together many years ago and this is where those relationships come into play – I trust her and know that she wouldn't be a part of something unless it was of the highest quality and value.  
What has your experience been like working with Boca Terry?
When you consider the fact that this project is very complicated and a long, drawn-out process, it has been amazing. I am getting the attention and service that I need and because the project involves many specific details (the robes have to all be a certain color, a certain price and quality), I am really happy with the way it is being handled.
How does offering Boca terry robes differentiate your company from others?
Having vendors that I rely on and that I can trust to deliver the products that I need – in the timeframe that I need it – is key to my business. I have many preferred vendors and the industry is filled with vendors that offer numerous choices, including robe companies. But when I find a company that does a good job, I stick with them. I am loyal to them and these loyal relationships are the reason our company stands out. Because while other companies may go from vendor to vendor, we have established suppliers that we trust, and who allow us to offer the most exceptional products to our customers.
Share this item with friends