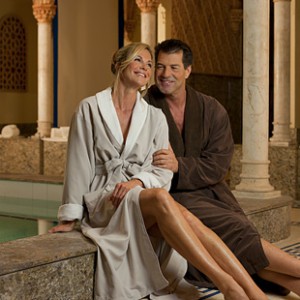 Unfortunately, many hotel and resort fitness centers are victims of decades past. Let's be clear—it is the 21st century! With the interests of today's young adults, also referred to as the Millennial Generation, there is no excuse for having a fitness center that is below par.
Your guests have likely chosen your hotel based on a number of factors. Maybe you have amazing online reviews, you offer a night's stay at a great price, maybe they have been there before and remember that you had the softest towels of anyplace they've been; maybe you have an amazing location or you offer unique amenities that drew them in. These are all factors that can drive business!
It is important to realize why guests are booking a stay at your hotel, and to find out what will encourage them to return or to refer your establishment to a friend!
What Your Guests Want:
They say age 40 is the new 20, and perhaps a fitness-frenzied society is to blame—but that's not such a bad thing. Paying close and careful attention to diet, health, and fitness is an excellent way to look and feel younger than one's age. That's why the demand for updated and upgraded fitness centers is on the rise. Hospitality industry, it is crucial to keep up with this trend while you can!
It is so important to stay up to date with hotel design, amenities, and offerings. With online reviews at an all-time high, guests have the opportunity to make or break your business.
Today's travelers want updated fitness center equipment with a fully stocked towel shelf. A treadmill, elliptical duo no longer impresses today's modern fitness-seekers and hotel guests. The hospitality industry must do what they can to meet guests' needs, interests, and desires when it comes to putting together a proper fitness center.
How Boca Terry Can Help:
Just as you don't skimp on equipment, it's important to provide the highest quality in fitness center supplies, as well!
A Trusty Towel Stack
A full-sized pool is a great option for hotels to offer—those in colder climates should consider an indoor pool! This gives kids a place to actively play and offers adults an area to exercise; maybe even consider offering a water aerobics class in the mornings! However, if you plan to have a large pool, there is one very important factor:
Never, ever run out of towels! Many a manager has had the horror of dealing with unhappy hotel guests who are enraged by the lack of towels the establishment provides. While it is beneficial to instill and follow through with environmentally friendly practices and initiatives, such as a towel reuse program, the fitness center and pool is no place to run out of towels. Make sure a staff member keeps a watchful eye on the ever-dwindling towel shelf!
The pool is not the only place to provide ample towels; guests want small towels and washcloths to wipe down fitness center equipment before and after use (you never know who was sweating on it before). Whether they are wrapping the towels around their neck, wiping their head, or wrapping up in them before heading to the pool, towels are a necessary component to a good exercising or swimming experience!
Supply Slippers— Yes, You Read that Right!
Offering guests in-room slippers will enable them to reach an ultimate level of rest and relaxation in their room, but want to know the real trick to a peaceful day? Your visitors can bring slippers down to the gym and keep them in the locker room until after completing their exercise regimen; it's the perfect way to give achy feet a soothing post-workout treat.
Special Spa Wraps
Spa wraps are a popular alternative for use in the steam room or sauna. Guests who don't want to don their birthday suit in the sauna can wrap a loose-fitting, soft, airy spa wrap around their bodies, keeping their trip to the sauna discreet and appropriate.
Restful Robes
Some guests just want a good robe every now and then. After a long workout, your guests will be enthralled to discover a freshly washed, plush white robe for their use. Give your guests the unforgettable experience of knowing that their hotel managers and owners truly care for their best interest during their stay! Invest in robes!
Boca Terry: Bettering Today's Fitness
Boca Terry is committed to delivering high-quality, durable, long lasting, affordable luxury products. Trust us to help bring your fitness center to the next level! If you have questions about wholesale pricing, or if you'd like to place a wholesale order, contact us today!
Share this item with friends