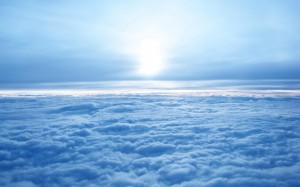 Sometimes putting on a heavy terry cloth robe is just the thing you need to make you feel warm and cozy. Like a mound of blankets that you lie under on a cold winter day, a terry cloth robe that has some weight can feel like just the embrace you are waiting for when you're feeling chilled, tired, or under the weather.
Wrapped in a Cloud
Our terry cloth robes for women are made to make you feel like you're being wrapped in a cloud that is made in heaven. And this isn't just idle promotion! We've gotten so much feedback from our customers telling us that wearing one of our women's heavy terry cloth robes is truly the closest thing to heaven, and of course, we love the compliment.
To-Die-For Robes
It has always been our intention to create the most sensual, delightful, practical, and to-die-for robes. It's a plain and true fact that once you put one around you, you want to live in it forever, with your clothes placed far behind in second place.
Classicism and Durability
There are many companies out there making women's terry cloth robes. We see them in all sorts of styles, but none of them hold up to the classicism and durability that our robes boast.
Taking Full Responsibility for Perfection
At Boca Terry, we own our own factories. This means that we can place the utmost attention to every single aspect of production and manufacture, taking full responsibility for every loop, every stitch, and every seam. Our staff is carefully trained to spot anything less than perfection, making quality control one of our priorities.
Sumptuous and Lush
With state-of-the-art weaving and looping processes, we are able to bring to you a fabric that is sumptuous and lush, which is exactly what is needed when it comes to absorbing the maximum amount of moisture. This of course is a terry cloth robe's job, and we take it extremely seriously.
Taking Our Terry Seriously!
A terry robe is designed for after the shower, bath, Jacuzzi, pool, or a dip in the ocean. It is created to drape easily over the body, wicking away excess moisture as it keeps you dry and comfortable. Anything less than this means that a terry is not a terry, and as you can see, we take our terry so seriously that we even named our company after the fabric!
Classic Styles that Hold Up Through Time
Our terry cloth robes come in classic styles that hold up through time. Whether you order our gorgeous shawl collar model with roll up sleeves and deep pockets, our Kimono style with a lengthening and slimming silhouette, or the famous hooded terry that keeps you cozy from the top of your head all the way down, our stamp is a guarantee of quality.
A Cut Above the Rest
Our commitment to a superior product is what has brought our company to the forefront when it comes to supplying hotels, spas, cruise lines, casinos, hospitals, and other similar establishments around the globe. From cotton blends with French terry lining to our 100% organic cotton terry line, our clients recognize that a Boca Terry robe is a cut above the rest.
Durability is Key
Durability is an extremely important element in the hospitality industry. When fabrics can endure the countless launderings that are required in our business, they contribute to a cost-effective choice that will help your bottom line. We have refined our manufacturing processes to ensure that our robes and towels look as good throughout time as they did on the first day they arrived at your establishment.
Always in Demand
Boca Terry robes are always in demand. This is evidenced not only by the countless reorders we get from our trusted clients, but also by their guests who can't stop buying the Boca Terry robes they supply in their in-house or online boutiques.
And when the robe has a custom embroidered logo or design that represents your brand, the sale is all the more powerful. Who doesn't want to feel like they are a part of an exclusive club? After they have stayed with you, what a joy it is to bring home the perfect metaphor for a stay that was inviting, delightful, and beyond their expectations!
Making the Ultimate Statement
With ratings as important as they are these days, we are finding that those establishments who are ordering our women's heavy terry cloth robes are receiving excellent notices. Everyone is looking for a luxurious experience when they book a hotel, spa, or cruise. When the robes are as luscious and heavenly as ours, you are making the ultimate statement about your attention to detail and the sublime comfort of each and every guest.
Attention to Detail
Our attention to detail extends from our impeccable designs, fabrics, and methods of product to the business of getting you what you need. Our warehouses are strategically placed around the world to ensure that your order will be delivered in a timely fashion.
Helping You Construct Your Image
Additionally, our design consultants are always available to help you construct a new image, creating just the logo to define your brand as it is placed on each piece of merchandise you select. With the finesse that we are known for, every robe sporting your personalized design will look like a one-of-a-kind.
A Range of Styles
Boca Terry produces a wide range of bathrobe styles for both women and men. Generally they come in one-size-fits-all, with plus sizes available as special orders. Our women's heavy terry cloth robe is one of the most popular, and makes an ideal addition to any other orders, as it is perfect for in between spa treatments or for making a spectacular film-star fashion statement around the pool.
Contact Us Today
Please feel free to visit us online today to discover more about our luxurious and affordable bathrobes and to discover why our robes feel and look like they are made in heaven.
Share this item with friends