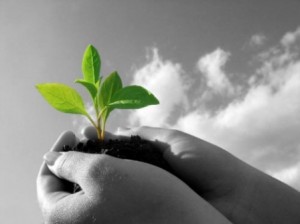 In our support and belief in a greener hospitality industry, we at Boca Terry are highly attuned to those who are helping move this initiative forward. In acknowledgement of Aruba's commitment to the Green revolution, we applaud the efforts of the island to achieve independence of fossil fuels by 2020.
On July 20th, 2012, Sir Richard Branson and Prime Minister Mike Eman signed an agreement at the Climate Summit in Rio to set an example for world, whereby Aruba would be the first country to be completely free of fossil fuel dependency, and thus CO2 emissions, by 2020. Using smart energy, the
Green Corridor project has stimulated the proliferation of cycling paths, sustainable lighting, landscaping, and much more, along with the effort to protect natural habitats within the ecosystem.
This naturally has affected the hospitality industry, with restaurant owners growing more of their own foods and supporting their local farmers. At Boca Terry, we see tremendous increase in the use of certified organic cotton, a sustainable material that is grown without pesticides from seeds that have not been genetically modified.
This is an extremely important point for us in promoting our 100% organic luxury bathrobes and towels to more establishments as they recognize the importance of going Green. We are finding that many hotels are adopting a better recycling and reuse program, and that guests are responding positively, to the point that they are choosing their vacation spots based on this type of awareness. These days customers all over the world are responding to a more conscious attitude within their vacation experience.
As a company that takes full responsibility for manufacture and production, with complete supervision over all processes necessary to produce our line, Boca Terry's certified organic bathrobes and towels are fitting perfectly into the growing Green market within the hospitality industry.
With the many sustainable projects being created to improve the island, Aruba stands as a great inspiration to us. Programs like the 1994 Aruba Reef Care Project, where tourists and residents join to clean up a 20-mile expanse of beachfront along with divers and snorkelers scouring sea to remove debris are exemplary. Many of the coveted Green Globe Awards have been given out to local resorts and hotels for their ecological and social responsibility when it comes to energy reuse and conservation, and the pulse to make Aruba a leading Green destination is attracting more and more programs, as well as visitors.
We hope you will do as we do at Boca Terry, which is to help initiate and develop new ways of looking at sustainability in our industry. Using renewable materials in construction, healthy production methods that do not pollute the environment or harm workers, opting for organic supplies, finding viable recycling methods that are easy to implement, choosing local firms as your suppliers, and helping to educate the public are how we can responsibly do our part to make our planet a more livable one.
Contact us to learn more about how Boca Terry is helping the planet.
Share this item with friends