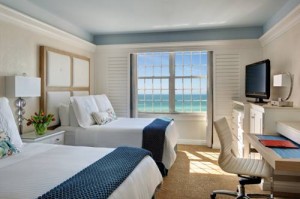 Sometimes, when we stay at a hotel, we come across items that we wish we had known about before! Maybe it's a luxury brand toiletry, a comfy pair of slippers, or a coveted set of teas and coffees. Whatever it may be, one thing is for sure, hotel guests tend to take a shine to complimentary amenities!
But are our guesses mentioned above correct? Recently, our go-to online travel community site, TripAdvisor, surveyed its travelers and hoteliers to determine what typically goes missing from rooms. The results? Well, it looks like our guesses reflect the perspective of the traveler.
Hoteliers reported that towels and clothes hangers most often go missing. The survey also found that most travelers favor complimentary bath amenities. But that alone doesn't scratch the surface of traveler's inclinations as the survey found that most would prefer Wi-Fi and free parking above anything else. Such results drew the conclusion that the demand for these two items is expected to grow over 80% in 2014.
But we know that what goes into the ultimate hotel experience involves more than just an aesthetically pleasing room that boasts comfort. The TripAdvisor survey discovered what we already had a hunch about: the modern traveler wants more cultural experiences from their hotel!
More specifically, the survey found that on a global scale, travelers want to experience adventure by:
Exploring another culture: 38%
Experiencing something specific to the destination: 30%
Exploring new food: 20%
Offering TV or film choices in my language: 31%
Offering food from my home country: 27%
Of course, it's not feasible for every hotel to meet every demand made by travelers, but hotels can make some minor changes to appease their desires. For instance, hotels can offer parking perks, free valet, and complimentary coffee or tea. To truly appeal to a traveler's preference for becoming culturally competent, try offering international options on the dining menu, or tailoring your spa services to reflect scents or techniques used in the region.
Overall, it's impossible for hotels to stop guests from taking in-room amenities. Even though we wish it didn't happen, hotels can try to influence their habits by giving them something more substantial to focus on.
Share this item with friends