As a fundamental resource for countless industries, cotton is a fluffy shrub that grows in soft capsules around the seeds of the plant. With an almost pure cellulose fiber, cotton becomes the cotton we know once it is spun into yarn or thread.
A beautifully breathable textile, approximately 7.6 million bales of cotton are manufactured per year in the United States alone, with each bale measuring about 500 pounds. More than half of this goes into apparel, from T-shirts to top-of-the-line bathrobes, such as we produce at our own Boca Terry factories.
Processing Cotton
Once the bales arrive at the factory, the lint is mixed and cleansed through a blowing and beating process. Here the short fibers are separated from the longer ones, which measure from 1 to 1 ¾ long.
The longer fibers go into a carding machine where they are cleaned again and placed side by side. A combing process finishes up this stage, straightening the fibers so that they can be placed in a soft rope called a sliver.
A spinning devise rotates the fibers, creating yarn to then be interlaced on a loom lengthwise for warp, and crosswise for filling. This woven fabric is then finished before made into clothing or other products.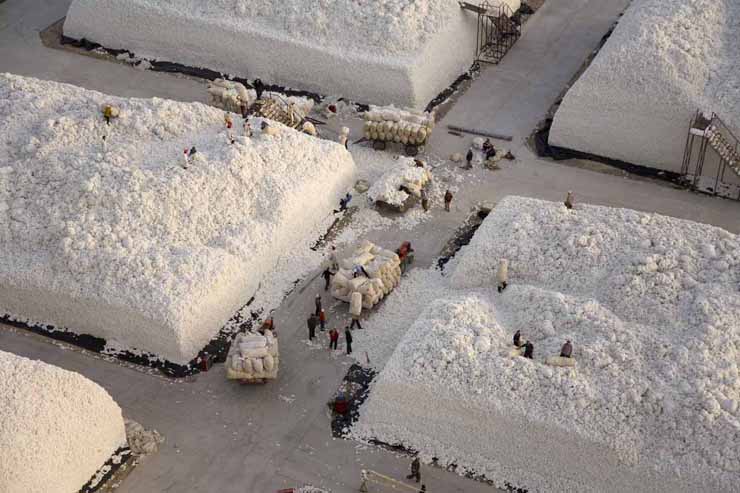 Open-Ended Cotton
There are basically two types of cotton materials. The less expensive version is "open-ended," with short cotton fibers that are rougher and weaker than the more expensive version. These fibers are created using a high-speed rotor and are generally used to create cotton yarn for basic T-shirts and the like.
Finer Cotton
The finer cotton weave is created with a "ring spun" method that is used with longer cotton fibers. They are spun together to create uniform strands, which are strong and soft and ideal for more quality fabrics.
Our Premium Luxury Cotton Products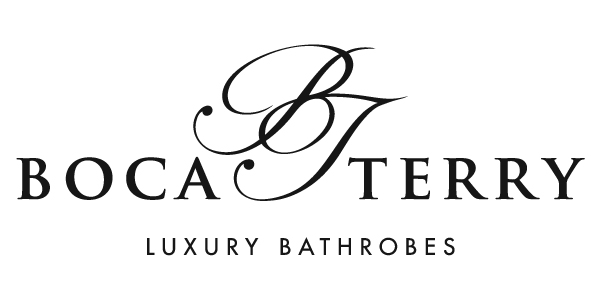 Within these categories are many sub-divisions that run the gamut from low-grade cotton to the finest and most beautifully woven materials, such as those we use for our Boca Terry premium luxury bathrobes. Because we perform all of the manufacturing and production process at our own factories, we make sure that every aspect of cleaning, combing, and weaving is performed with the greatest attention to detail.
With our sophisticated looping methods, our cotton fabrics are perfectly constructed for wicking moisture away from the body and providing a sensuous feel that lasts, regardless of how many launderings they endure. Our classic styling is another factor that has put our robes on the map, with various models that are ideal for a range of settings, including for spa treatments and poolside.
Superior Quality at Low Prices
Boca Terry is recognized for the superior quality of our cotton products. And because we are a factory-direct company, with no middleman, we are able to create sumptuous products that look like a million dollars, while keeping our costs down so that all of our clients can benefit from an exquisite product line while staying within their budgets.
Contact Us Today
For more information on our luxury cotton robes and more, contact us! We're more than happy to show you what great cotton is all about
Share this item with friends