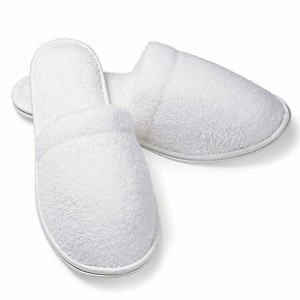 Through we are known mostly for our high-end luxury bathrobes and towels, at Boca Terry we also pride ourselves on our quality custom-made hotel slippers. Designed for a snug and comfortable fit, they are the perfect counterparts to any one of our exquisitely designed robes.
Extra Care and Attention to Detail
Those of us in the hospitality business are well aware of how essential it is to supply guests with the best products in the marketplace today. Just a little extra care and attention to detail goes an enormous way, especially as competition accelerates with online reviews where people are sharing their experiences and commenting on what has made a difference in their stay.
The Difference is in the Little Things
At Boca Terry, we always say that the difference is in the little things. You can have a beautifully appointed hotel, a majestic view, and provide top-of-the-line cuisine along with excellent spa services. But if you don't have soft, plush towels, absorbent and stylish bathrobes, available spa wraps, and cushy slippers, all of the grand elements fade into the background.
Getting the Best of Care
No matter if your guests are on a vacation or are taking a business trip, they want to be treated like royalty while they are spending time in your establishment. Booking with you is an act of faith, with the belief that they will get the best of care in an environment conducive to relaxation.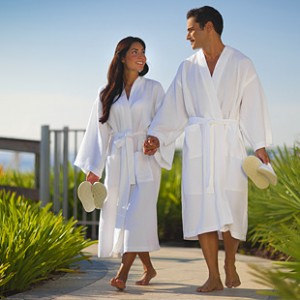 Couching the Feet in a Cloud of Bliss
Slipping into a pair of Boca Terry hotel slippers gives an immediate sign that you are all attention when it comes to comfort. With their soft padded, extra foam-lined insoles, their slip-proof soles, and their snug fit around the arch, there is no greater luxury for tired feet. Made of our perfectly woven terrycloth, basic waffle, microfiber, or microterry fabrics, they perfectly absorb water and perspiration. Additionally, our slippers are lightweight and always ready to couch the feet in a cloud of bliss.
Extreme Durability
One of the important details that separate Boca Terry products from the crowd is their extreme durability. We know that robes, towels, and slippers must undergo countless launderings, withstanding detergents and high heat time after time, which all conspire to wear material down. For this reason our entire inventory is created in our own factories so that we can keep an eye on every facet of production to ensure the most durable product possible.
Long-Lasting Products
By choosing the best fabrics and then making sure that all looping and weaving processes are done with the utmost attention to craftsmanship, we are able to make an extremely long-lasting product that is ideal for our clients. This is also a way to make sure that our products remain cost effective.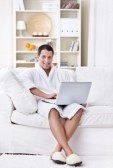 Providing Expert Guidance
Being in business for so many years has given us a practical knowledge regarding the right merchandise for the hospitality industry and how to produce exactly what is required for the ultimate in guest satisfaction. Our designers are always available to provide expert guidance when it comes to choosing styles and designs that can perfectly harmonize with your brand image.
Your Customized Logo
This is especially true when it comes to customized embroidery. When your logo is placed on your merchandise it creates extra power for brand visibility, especially if you have an on-location or online boutique. When guests fall in love with their slippers and robes, they usually want to be able to take one of each home with them after their stay. This serves as a wonderful reminder of how they were treated at your establishment, as well as a subtle form of advertising for friends and family who may get the chance to use these products when visiting.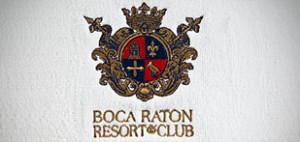 Being a Part of Your Exclusive Club
In the hospitality industry, it is obvious that the more exposure you can give your brand, the better. With a beautifully designed logo gracing the top of your Boca Terry hotel slippers, you also remind the wearer that he or she is a part of your exclusive "club," which is a very powerful psychological ploy for encouraging them to spread the word about your establishment.
Promoting an Eco-Friendly Footprint
Our custom-made hotel slippers are thoroughly washable, which eliminates the need to use disposable slippers. At Boca Terry we don't believe in waste, and as we explore ways to help promote an eco-friendly footprint, we are concentrating on Greener ways in which to advance our products and methodologies.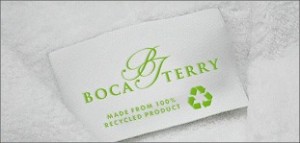 A Beautifully Made Product
By ordering our one-size-fits-all slippers for men and women, you are providing your guests with a beautifully made product. Closed or open toed, or open toed with a Velcro strap for adjusting over the arch, these hotel slippers are perfect for lounging around the pool, going from one spa treatment to another, slipping into after a dip in the hot tub, or getting cozy after a long shower or bath.
Keeping Feet Dirt and Bacteria Free
Because our slippers protect the feet from dirt, dust, fungi, and bacteria, your guests can rest assured that part of your exquisite services include making sure that they remain in as pristine an environment as possible. And with their plush feel, they will never guess that you paid so little for them, as they emanate a sense of expense and class that belies their low wholesale price.
Contact Us Today
For more information and to order your custom made hotel slippers along with our other sumptuous products, please contact us using our convenient online form or by phone at (877) 421-6001.
Share this item with friends