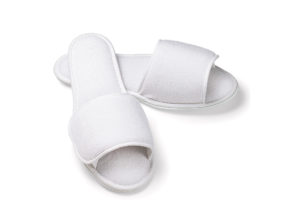 Owning a spa comes with a fair share of responsibilities. For one, ensuring your establishment promotes a safe environment is a must to maintain your clientele and to avoid a lawsuit.
The smallest details can make an enormous difference in the quality of the services you offer your clients. Although you might think that paying close attention to such details namely serves the purpose of providing customers with the utmost comfort, it's also to ensure their security.
The Effects of Safety on Your Guests' Comfort
To begin with, upon arrival at your spa, your customers are going to expect to be welcomed with amenities that will make their stay feel like paradise. You already know that first impressions really do count in the spa industry; so understanding different levels of comfort is key.
Do you have enough towels and bathrobes on hand for each guest? Is the quality of each item up to par with your establishment's standards? Do you have enough slippers for each guest? How do you measure the quality of your spa slippers?
From the coziness offered by your bathrobes and towels, to the smoothness your slippers exude, the quality of care your guests receive will start building your brand's reputation. When your guests feel safe with what they're wearing, that'll instantly translate into comfort.
Brand loyalty is nourished by a blend of comfort and safety. If you offer non-skid slippers at your spa, you and your guests will have the peace of mind that they won't risk any slips or falls, regardless of which part of the spa they're in. Protecting your guests' wellbeing will also protect that of your spa.
When Non-Slip Slippers Come in Handy
Since various areas of a spa are susceptible to having wet or slippery floors, non-slip slippers are necessary for offering a strong grip on such floors. Sometimes, residue from oils and lotions can also make their way to the floors, whether in a massage room or by the pool.
Non-skid slippers will prevent guests from taking a slip or fall on such floors. A trip to the sauna or a mud bath could be much more enjoyable with a steady posture on the ground. Slipper soles that offer such protection should be matched with absorbent towels for guests to adequately dry off in, whether leaving the pool, bath or shower.
Towel mats are also great for absorbing the majority of water from the ground and they can help slippers adequately perform their non-skid function. At Boca Terry, you'll find everything from comfortable bathrobes and quality towels of various sizes, in addition to a range of snug non-slip slippers.
Lowering Your Liability
Just like your therapists should be trained to ask guests about any health issues they might have, including any physical ailments, before beginning a treatment, you should ensure that the right products are being used in your spa. Rather than just looking into getting natural products that lower the chances of the occurrence of allergic reactions, you should also look into the different accessories used.
If a guest suffers an injury caused by neglecting such elements, you'll most likely be held liable. Your staff should be trained to immediately attend to guests in the event of an accident and they should document such instances, in case an injured customer decides to sue your property. That way, you'll have the necessary documentation and witnesses for providing enough specifics about an incident.
By having non-slip slippers, you won't have to fret dealing with any lawsuits and the health of your guests can be protected. When purchasing nonslip slippers for your facilities, it's crucial to choose a well-known supplier in order to ensure that the slippers do their title justice; or in other words, quality non-skid slippers will most effectively protect your guests.
A Fix of Safety and Luxury
At Boca Terry, we know the value of keeping customers satisfied. We've been manufacturing bathrobes and spa accessories for over 20 years now, and have developed the expertise necessary to produce superior quality products.
Each product manufactured in our overseas factories must undergo our quality control processes before being shipped off. Our non-skid slippers are each tested and checked for delivering the promised performance and composition.
Here are some of the options you can choose from at Boca Terry:
Closed Toe Slippers
Open Toe Slippers
Open Toe Velcro
You can match each slipper type with your spa bathrobes for a consistent appeal. Each type of slipper is available in a range of materials including cotton terry, microfiber and microterry as well as basic waffle and checkered texture options for a unisex fit.
The extra foam lining on all three slipper models offers the utmost comfort, while the PVC non-skid sole promises unparalleled support. Thanks to the use of intricate stitching processes, each slipper blends comfort with a lavish charm.
Customize Your Customers' Experience
At Boca Terry, all of our bathrobes and spa products can be customized with everything from unique emblems and logos to monograms. Along with customizing your spa's bathrobes, you can also add a personal touch to your clients' slippers.
It will add an extra hint of luxury to your products, while endorsing your brand identity with a seal of safety. You can also enhance your spa with customized accessories like a snug spa wrap and headband from Boca Terry. Our skilled designers will work with you closely to create the design of your choice.
For more information about our luxury assortment of luxe slippers, bathrobes and spa accessories, contact Boca Terry today and we'll be happy to help you choose the right products for your spa.
Share this item with friends