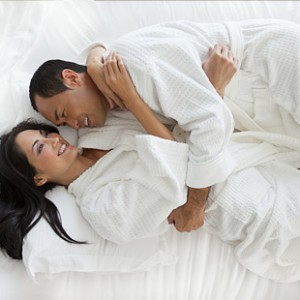 There is no denying that the hotel industry is judged on its hospitality as clients are always looking for the best value for their money. When it comes to providing guests with amenities, it is essential that you focus on the details, which often are much more important than the elements that seem most obvious.
Valuing Your Guests By Choosing Quality
At Boca Terry, we understand that the hotel and spa industries are extremely competitive and that just by providing top-of-the-line luxury bathrobes and towels you can make your ratings shoot through the roof.  Supplying your guests with the highest quality materials tells them that you value their presence and want to thank them for choosing you over the rest as you give them the comforts they deserve.
Getting the Best Recommendations
Looking over the many reviews that have been given over the years, we realized that the proof is in what clients have to say about their expectations and treatment. Here are several that help prove that ordering your robes and towels for their durability, absorbency, style, and feel makes all the difference in whether a guest will recommend you and return, or dismiss you, even when other aspects of your hospitality shine.
Hotel in Bristol England
"I went here with my boyfriend and had a fantastic time. The staff were all really helpful, and didn't appear that embarrassed that we appeared in the lobby with your bathrobes and flip flops on…The room was maybe a little small, but the robes were great, and I can definitely recommend breakfast in bed!"
It stands to reason that the staff is not embarrassed when their guests appear in the lobby with bathrobes on. By choosing quality and luxury items that are a tribute to their hotel brand, having them shown off in the lobby is a testimony to their attention to excellence. And of course, when clients prefer to stay in their rooms for breakfast, especially because they are loath to shed the comfort of their robes, there is no greater advertisement for good service.
Hotel in Canary Islands
"My husband and I arrived very tired after a long, arduous flight and were ready to slip into bed for a long nap before dinner. Our room had an amazing view and just the right amount of space, with a lusciously inviting bed that begged us to get comfy.
When we went into the bathroom to shower, we were surprised to find very second rate towels and a bathrobe that looked threadbare and worn. This was not what we expected to find, especially with the steep price we were paying for a great vacation getaway."
Here we have what seems to be a fine hotel that tends to the bigger things, but fails when it comes to the essential details. A wonderful view, a spacious room, and a seductive bed are all well and good, but if you cannot wrap yourself in luxury accordingly, it all fades into the background. The fact that this couple focuses on the lack of care that is captured in the metaphor of poor towels and robes makes a very important point. Though you may feel like you can cut corners in order to supply a greater return, this strategy always backfires. Here again, a discerning buyer will never stint on providing guests with the essential feel of luxury in each and every detail.
Hotel in Maine

"What a perfect way to spend the weekend!  Not only was our room cozy, with its roaring fireplace and soft pile carpet, but the food was so good that we hardly left the premises. One of the best things was the bathroom amenities, with high quality shampoo, cream rinse, and French milled soap.  The bath towels were enormous, and the warm terry robes were enough to keep us undressed for a good part of our stay!  We will definitely recommend this homey hotel to our friends and will come here again when we can."
A hotel that gets it right! They have invested in their guests, and we can only imagine that their rooms are consistently booked. Here again, the fact that the bath towels and warm terry robes are mentioned shows that they are just as important as the ambiance.
Hotel in the Bahamas
"False advertising had us believing that we were booking a posh hotel with all the perks. The air-conditioning was too cold and not adjustable, the rooms were small and with very little closet space, the mattress was too soft, and the towels were scratchy. We spend a lot of money on a third rate place. Thank goodness the beaches are beautiful!"
Scratchy towels mean that poor materials are used, whereby probably after a few washings the pile begins to disintegrate. At Boca Terry we use the finest looping processes to ensure that our towels and robes can be washed hundreds of times without compromising their exquisite quality.
Hotel in Paris
"The French really do it right. From the impeccable concierge service to the exquisite rooms, we don't have anything but rave reviews. Though we are true law-abiding citizens, it was difficult not to run away with the plush robes and fluffy towels in our huge marble bathroom! Our first time in Paris, and our hotel suite provided one of the best experiences of all!"
Once again, plush robes and fluffy towels come to the fore in this wonderful review. There is truly no substitute for choosing the best.  As one of the foremost suppliers to some of the most celebrated hotels in the world, we pride ourselves on our custom designs that include your logo or emblem, along with an array of choices in style for both men and women. These guests could be talking about our merchandise.
Hotel in Miami
"We had heard about this hotel from numerous friends who had enjoyed the cool bar scene, especially the outdoor patio right on the sand. Though we had a great time there, the rooms are forgettable and cold and we bumped against the sharp bed edges a number of times because of the lack of space. I guess they put their money where the party is because we were definitely disappointed by the lack of comfortable amenities. Even the beach towels left something to be desired, and we had to use our own wraps in the spa because of the poor quality of their robes. Surprising!"
Here is a case of a good hotel that is on the way to losing its reputation due to a lack of attention towards the finer things. Let's hope they learn from this review and call a company like ours. At Boca Terry, we pride ourselves on helping clients achieve the rave reviews they desire.
Getting the Very Best
At Boca Terry our terry cloth robes and towels are made of 100% pure cotton or a well-selected blend of cotton and polyester. Sensual, soft, and enveloping, they are made with attention to a luxury aesthetic, with great care in every aspect of their design. We want you to know that when you order from us, you get the very best, as we do realize that your reputation is at stake.
Contact Us
For more information on our exquisite line of regular and custom robes and towels and our wholesale pricing, please contact us.
Share this item with friends