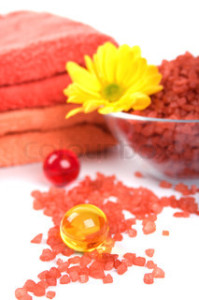 With the holidays around the corner, and the likelihood that you have many presents to buy, you're probably wondering how you can cut corners when it comes to shipping & handling. Most retail companies know that shoppers prioritize this component when it comes to holiday shopping; hence why there tends to be many free shipping deals once Black Friday comes into full effect. Thankfully, we're here to expose the secrets!
First, there are a few straightforward factors that tend to be overlooked by shoppers: weight, dimensional weight, shipping method, and transit distance.
Weight is the simplest portion of the equation as the more something weighs, the more it will cost. What many don't realize is that dimensional weight, which is the cubic size of your package, or in more obvious terms, the size of the box needed to ship your item, can have a drastic effect on your shipping cost. But which weight matters the most? In order to calculate costs, manufacturers analyze which metric weighs more (actual vs. dimensional), and as a result, charge you for the larger weight.
However, the next two factors won't surprise you as they concern shipping method and transit distance. In sum, the quicker you need your package, the more it is going to cost. Keeping the same notion in mind, the farther your package has to travel, the more it will cost.
Most people are well aware of the aforesaid costs, but still find themselves stumped when they see the final price for an item purchased online. The hidden agenda of shipping & handling costs concern the fragility of the item, international shipping, how many locations are involved in the transaction, the type of location the package is being delivered to (business or residence), and the physical properties of the items (combustible, flammable, perishable, etc.). Simply put, if you're ordering an item that adheres to any of these factors, you will most likely have to pay more money to protect your purchase!
Lastly, if you're one of those shoppers who change their mind a little too late, the manufacturer is likely to charge you more money to either re-route your shipment or add items to the order. Even though it comes with the territory — be sure to think twice the next time you are asked to click "complete purchase."
Now that you're a PRO on shipping promo products, you'll be ready to take advantage of all the promos this holiday season without any doubts or regrets! Happy Shopping!
Share this item with friends