---
1. Canyon Ranch Spa Club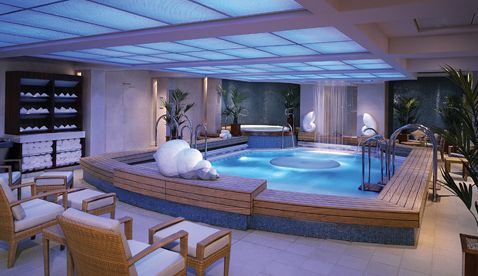 Considered one of the best spas in the world, Canyon Ranch Spa Club is renowned for its personalized, exclusive services. If you are planning on going as a couple, the intimacy of Canyon Ranch's various spa environments makes it an ideal location. Guests can choose from over 150 unforgettable experiences, forget about the world for a while, and invest in their own relaxation, well-being and serenity.
Crystal Steam Room

Experiential Rains

Igloo

Herbal Laconium

Finnish Sauna

State-of-the-art Gym

Bridal Suite

Fitness Center
Canyon Ranch SpaClub in Las Vegas is located at the Grand Canal Shoppes at 3355 S. Las Vegas Blvd, Suite 1159, Las Vegas, NV 89109.
---
2. Red Door Spa, Elizabeth Arden
If you're partial to luxurious massages, whole body wellness and skin renovation, this is the place for you. With a prominent location on New York's Fifth Avenue, the Red Door Spa is indisputably one of the most fashionable and frequently visited places in the city. The Red Door has become a must-do for visitors and residents alike, and you shouldn't miss an opportunity to visit if you're ever in New York City. Until then, you'll find numerous locations throughout the U.S., including Arizona, Florida, Connecticut, Illinois, Maryland, New Jersey, Texas, Virginia and Washington, D.C.
Red Door Spa offers specialized services and employs natural techniques and skin treatments to heal and revitalize every part of the body. Some of their outstanding services include:
Health and Wellness Treatments (including Reiki)

Aromatherapy

Desert Hot Stone Massage

Pregnancy Massages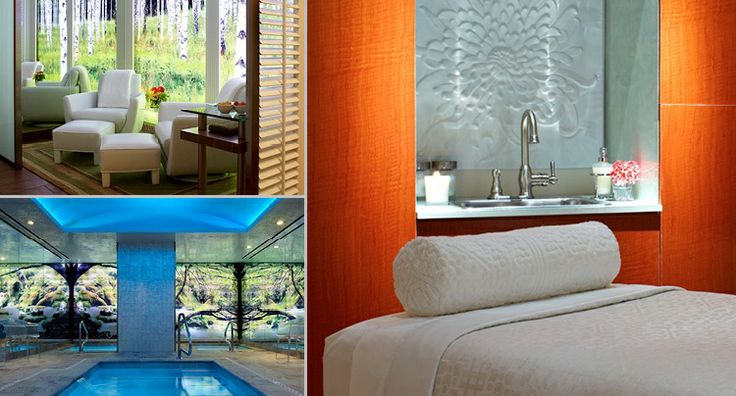 Whether you're going solo, as a couple or with a group of friends, the Red Door Spa is the perfect escape from reality. The spa even provides a corporate retreat option to accommodate you and your co-workers.
Red Door Salon & Spa is located at 663 Fifth Avenue, New York, NY 10022
---
3. Movara Fitness Resort & Spa
Recipient of numerous awards and commendations, Movara Fitness Resort is widely believed to be one of the world's best spa destinations. With the aid of therapists and fitness professionals, guests of Movara achieve peak relaxation through a number of techniques that "relieve tension and restore energy, balance and focus." One of the spa's top appeals is its exquisite, chef-designed cuisine, featuring creative, nutritious and mouth-watering dishes. At Movara, nothing is left to chance; all of the meals and activities are strategically planned and aimed at creating a balanced diet that aligns with your lifestyle. Located in the high desert of Southern Utah, it is well known for its red-rock landscape and the six neighboring national parks and recreational areas.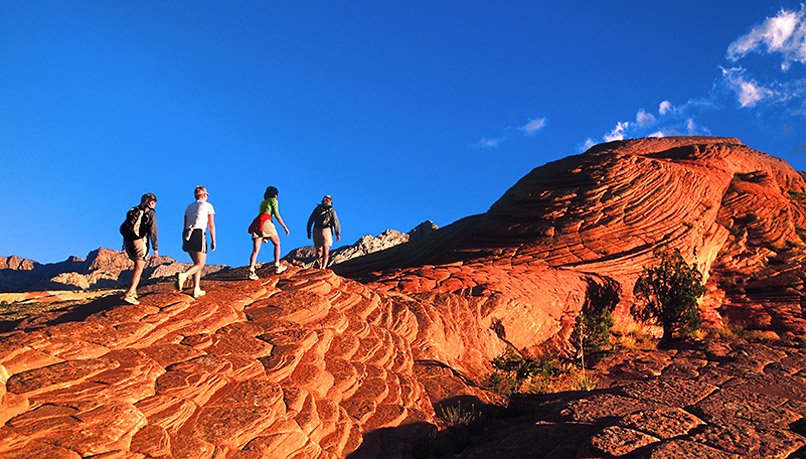 Some of Movara's services include:
Hot Stone Massage

Hiking Excursions

Romantic Plans

Body Polish

High-End Gym

Water Center
This is one resort that will undoubtedly change your life. The program includes enjoyable activities and techniques designed to turn into lifelong habits – even after the experience has ended and you've returned home.
Movara Fitness Resort & Spa is located at 290 W. Fitness Way, Ivins, UT, 84738.
---
4. Aspira Spa
The goal of this mystical spa is to "move forward in nature and peace." Strategically located on the banks of Elkhart Lake in southeast Wisconsin – a place of worship for the Native Americans who once lived on this harmonious site – Aspira offers its guests a chance to reconnect with nature, hear its sounds, and experience the revitalizing energy of this natural environment. Aspira Spa is not only a place to relax but also to learn the wisdom of Feng Shui and the four elements.
Offering a range of massages, facial treatments and curative therapies, Aspira's  services calm the body and strengthen the spirit with an organic and environmentally friendly approach. Some of the unique services include:
Chromotherapy

Vichy Shower

Hydromassage

Dynamic Envelopments for the Body

Zen Rooms

Healing Arts
Employing a holistic approach to achieve purity and serenity, Aspira uses natural products and techniques created by indigenous peoples from around the globe. Without a doubt, this is an enlightening experience from which you will emerge refreshed and renovated.
Aspira Spa is located within the Osthoff Resort at 101 Osthoff Avenue, Elkhart Lake, Wisconsin, 53020.
---
5. Travaasa Hana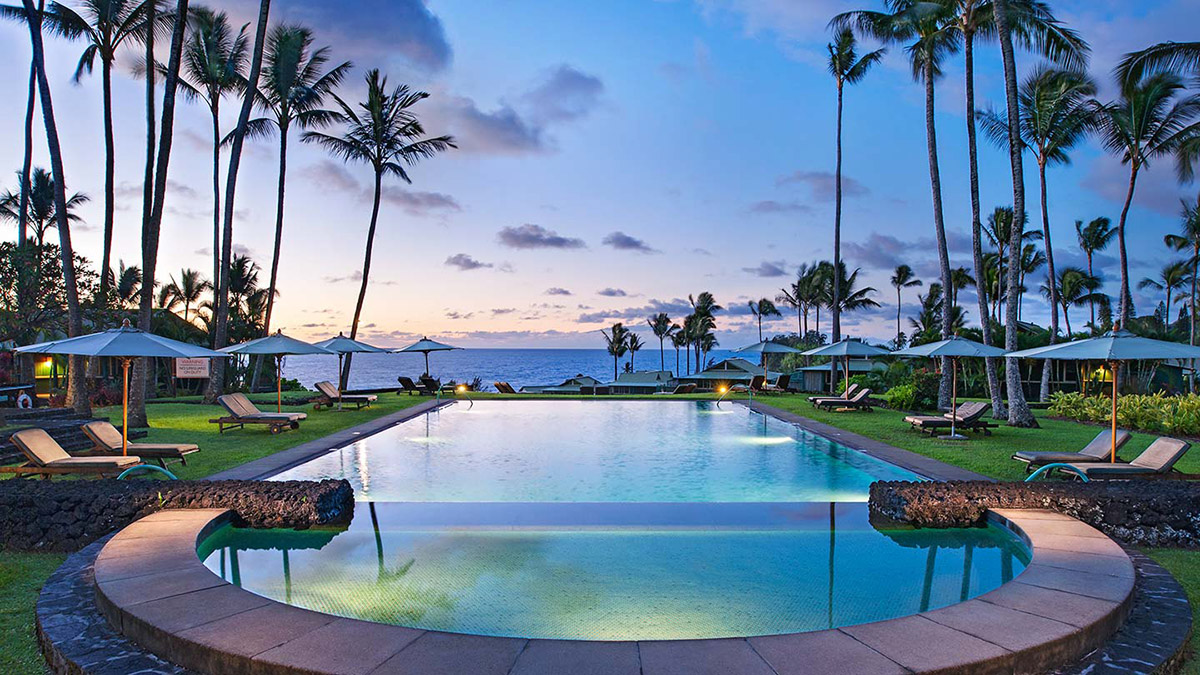 If you are interested in transcending the body and healing the soul as a way of curing physical and spiritual aches, look no further than Travaasa Hana. Located on the eastern tip of Maui in Hawaii, the spa's restorative approach is inspired by the island itself, where the power of plants, natural oils, and healing rituals are highly valued. Only bioenergetic and organic products are used in this invigorating and environmentally friendly spa.
Some of Travaasa Hana's exclusive experiences include:
Guided Meditation

Hana Honey Body Wrap

Rebalance Hands and Feet

Body Envelopments

Hydromassage with Volcanic Stones

Bootcamp
Designed by Travaasa Hana's executive chef,  the cuisine is inspired by the celebration of life and the generosity of the land that feeds the bodies and souls on the island. Calm is the common denominator of the various spa environments, and that's precisely how you'll feel the moment you step into this tranquil sanctuary.
Travaasa Hana is located at 5031 Hana Highway, Hana, HI 96713.
---
Note: This article is based on the following sources:
Spa images are from their respective websites.
Share this item with friends